Toshiba launches the first ever upscaling TV, the new REGZA ZV series. Using Toshiba's unique Resolution + technology, the REGZA ZV is able to improve the picture quality of standard definition TV broadcasts and DVD images to a level approaching high definition.
Currently 99% of programmes broadcast in the UK are in standard definition, which means that the vast majority of consumers are unable to enjoy the full benefit of their HD-ready panels.
Andrew Line, UK TV Product Manager at Toshiba comments, "While we're making great progress in the development of image display technology, consumers are currently restricted by the lack of free-to-air HD content available. Nearly all TV programmes are still broadcast and viewed in standard definition and the majority of home movie watching is through DVD, most of which is quite significantly compressed."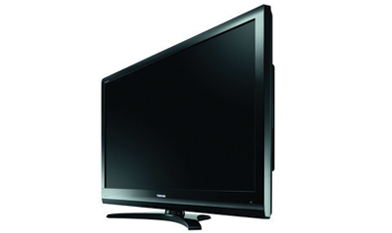 "With Resolution + technology, we're able to offer consumers the ability to instantly upgrade whatever it is they might choose to watch – broadcast, standard DVD or otherwise – to a resolution must closer to High Definition. There is a marked improvement in the quality of the final image, and we're very excited by the benefits this technology can offer."
Thanks to the edition of Toshiba's Resolution + technology, picture quality is simply brilliant. Edge detail is clearer and images look crisper, with enhanced pictures that verge on high definition quality. So whether tuning in to the latest edition of Ugly Betty or picking a favourite from your DVD collection on a lazy Sunday evening, the REGZA ZV series redefines everything you watch through your TV set.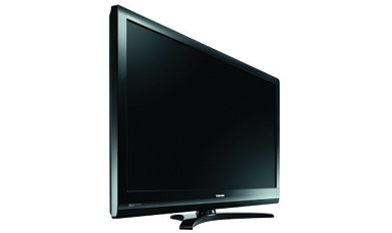 In addition to Toshiba's unique Resolution + technology, all models in the new ZV range are ready to display true High definition images. The ZV range features full 1920x1080p HD panels, with support for images shot at the native film rate of 24fps to eradicate any motion judder in pre-recorded movie playback. This is also supported by 100Hz processing which makes the ZV series ideal for watching fast action movies and live sports.
Well balanced audio is provided by NICAM Stereo and SRS WOW technology, which is projected via a discreet speaker grille that runs below the LCD screen. All models also feature an integrated digital tuner, allowing instant access to free-to-air digital broadcasts.
The REGZA ZV series also offers a comprehensive set of connections, with 3xHDMI inputs offering the capacity to remain connected to HDMI DVD players, BD players, next generation games consoles and other high definition sources without having to switch cables.
All models within Toshiba's new REGZA ZV series include Toshiba's Game Mode technology, which creates a direct channel for two-way communication between the TV and games consoles, preventing any potential time lag and improving response times.
A full power down button also allows users to turn each TV off without relying solely on standby, increasing user flexibility and reducing overall energy consumption.
The REGZA ZV series comes in 42" and 46" models with a gloss black finish, illuminated Toshiba logo on the front and a boomerang swivel stand, giving it a sleek look to match the technology inside.
The ZV series will be available from the beginning of December at a RRP of £899.99 (42") and £1199.99 (46")