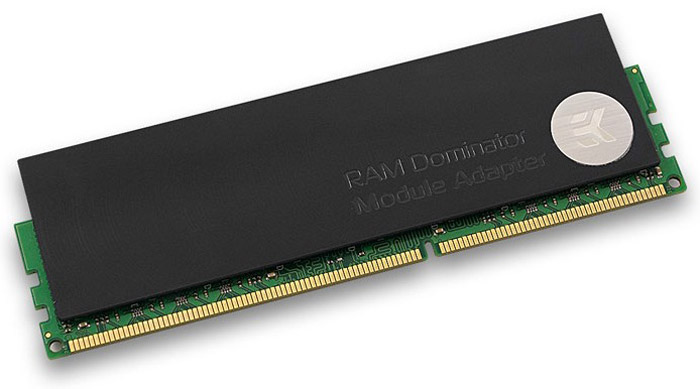 Here's something new and really original that will surely please overclockers around the world – the Slovak company EK Water Blocks has presented a new liquid cooling solution that cools down RAM memory chips – the EK-RAM Dominator.
Designed to fit any kind of memory out there the cooling solution attaches two heatsinks to memory modules on both sides and thanks to the coolant that circulates around cools down memory chips. To improve performance the EK-RAM Dominator also comes with pre-applied thermal paste.
In case you want to use the EK-RAM Dominator but you've got one-sided memory only then you will have to buy a special gasket that will help attach the heatsink to the memory module. Unfortunately the EK-RAM Dominator does not offer this one so you will have to purchase it separately.
The EK-RAM Dominator is now available for EUR 25.
Source: IXBT