Kingston Technology Company, Inc., the independent world leader in memory products, today announced it is adding 12GB triple-channel HyperX® memory kits in support of Intel's LGA1366 Core i7™ systems. The DDR3 XMP-ready kit consists of six 2GB modules running at 1600MHz and 1.65 volts.
The 12GB memory kit helps increase overall system performance in 64-bit operating systems. System builders and ultra enthusiasts who deploy 12GB of Kingston® triple-channel memory will find performance increases in such tasks as video encoding, processing large photo files, graphical rendering and extreme PC games.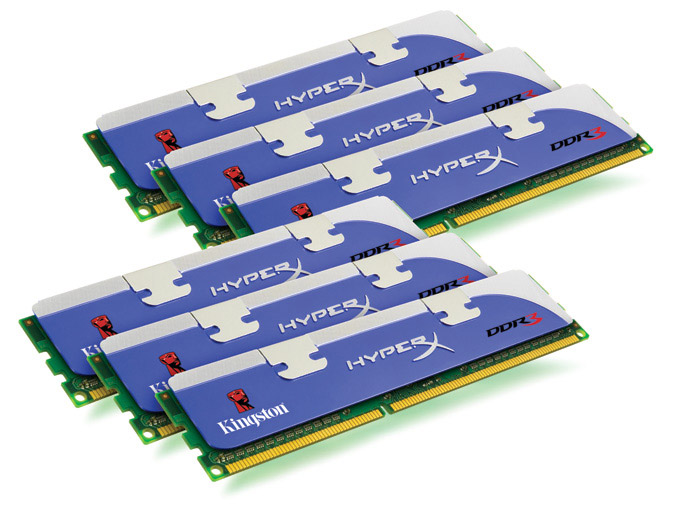 The memory kit has been tested with great success on motherboards with six sockets such as the Gigabyte GA-X58-UD6 and Asus P6T Deluxe motherboards. Kingston HyperX memory is backed by a lifetime warranty and free 24/7 technical support. For detailed information please visit the Kingston Web site at www.kingston.com.
Kingston HyperX 1600MHz 12GB Triple-Channel Kit

Part Number
Capacity and Features
MSRP (U.S. only).
KHX1600C9D3K6/12GX
12GB 1600MHz (CL9-9-9-27 @ 1.65v)
DDR3 kit of 6 optimized for XMP
$ 413.00
Source: Kingston