Lenovo extends its ThinkCentre business desktop line by introducing  all-in-one ThinkCentre A70z and ThinkCentre A58e desktop PC.
The compact ThinkCentre A70z includes a 19 inch, 16:10 widescreen LCD monitor, choices of Intel Core 2 Duo or  Celeron Dual Core processors , up to 500GB of HDD, a DVD burner, six USB ports, two audio speakers and optional WiFi, an optional high resolution webcam,  Windows 7  OS for the price starting from $499 and will be available at the end of November.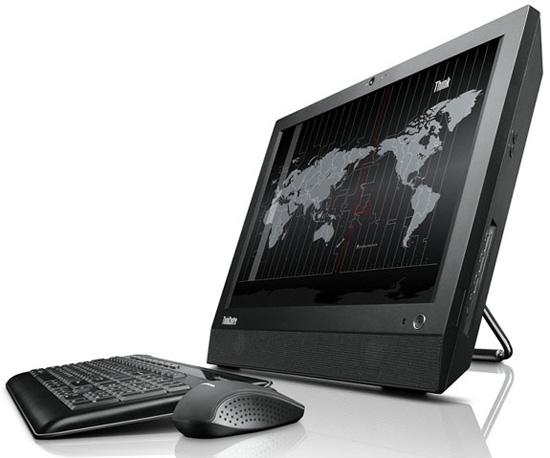 "We've heard from a number of IT managers in a variety of industries, from education, to finance to healthcare, and they've all told us they need desktops that conserve space, save on energy consumption and are easy to maintain and service," said Dilip Bhatia, executive director, Worldwide Desktop Marketing, Lenovo. "The new ThinkCentre A70z exceeds these needs – not only is it compact, super energy efficient and quick to service, but it's also high performance and extremely affordable."
The Lenovo's  ThinkCentre A58e tower desktop is packed with Intel Core 2 Duo or Celeron processors, up to 2GB of memory and 320GB, a DVD burner,  DVD burner with support for Windows 7 and is currently available  for the price of  starting from $349.
Source: Lenovo