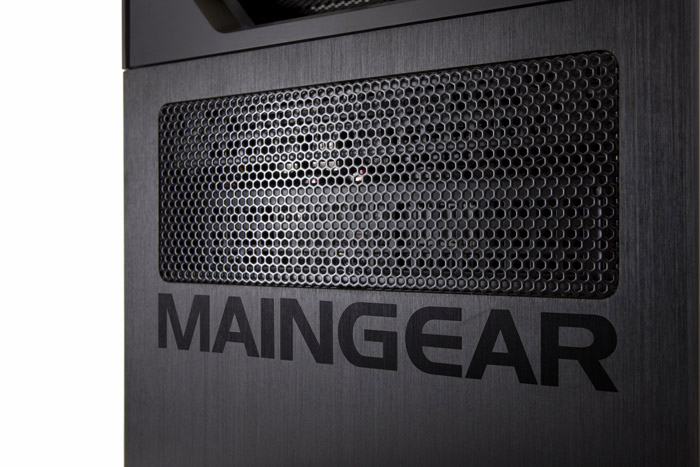 US high-end PC maker MAINGEAR will soon add gaming PCs based on NVIDIA's GeForce GTX Titan graphics card, which was unveiled yesterday.
The GeForce GTX Titan is the world's fastest single-GPU 3D graphics card based on the GK110 Kepler core and offers never before seen frame rates in all games out there beating the previous fastest single-GPU graphics card – the GeForce GTX 680 – by nearly 50 per cent.
"We've always been proud to partner with Wallace and MAINGEAR," says Scott Herkelman, general manager of the GeForce business unit at NVIDIA. "GeForce GTX TITAN is designed for the world's fastest PC gaming platforms, and MAINGEAR PCs deliver the top-of-the-line experience PC gamers demand."
"MAINGEAR systems with TITAN deliver extreme power and efficiency that PC gamers demand." says Wallace Santos, CEO and founder of MAINGEAR. "This GPU solution offer gamers the ultimate in GPU graphics provides a smoother and richer PC experience in single, dual and 3-way SLI configurations."
MAINGEAR will add the GeForce GTX Titan to its SHIFT, F131 and Potenza gaming PCs with SHIFT getting single, dual or 3-way SLI Titan configurations, single or dual configurations in the F131 and a single Titan card in the Potenza. These systems will be housed in new unique chassis with the motherboard rotated at 90 degrees so that the hot air gets out at the top of the chassis. The cool air gets in at the bottom which not only ensures better cooling but low noise as well.
The GeForce GTX Titan will debut in MAINGEAR PCs on February 21, 2013. Pricing is unknown but these systems will not be cheap for sure.
Source: Techpowerup