After winning many awards of international media, the MSI N260GTX Lightning now proves to be the best choice for overclockers.
The MSI N260GTX Lightning, with military class components, 10 phase PWMs, and AirForce Panel, today reached an astonishing 1.1 GHz core clock speed record with an Aquamark3 score of 392,063. The record was achieved by hipro5 from Greece, one of the most renowned overclockers in the world. The result is shown on hwbot.org:
http://www.hwbot.org/result.do?resultId=874548

The clock record of 1.1GHz comes just before MSI's Master Overclocking Arena (MOA) 2009 on 17th and 18th of July in Munich, Germany. Hipro5 will represent Greece together with gprhellas and J/C Denton of www.hwbox.gr. On MOA, all overclockers will use MSI Eclipse SLI and MSI N260GTX Lightning to overclock.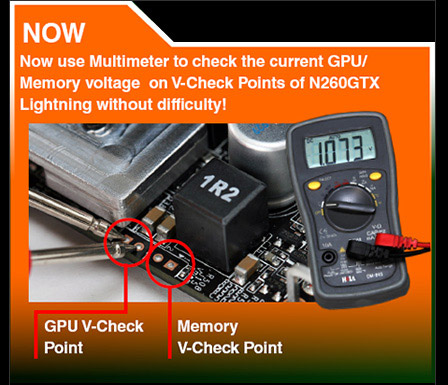 The N260GTX Lightning will be succeeded by the next generation: MSI N275GT Lightning, to be launched very soon…
For more information about MSI N260GTX Lightning go to:
http://event.msi.com/vga/N260GTX_Lightning/index.html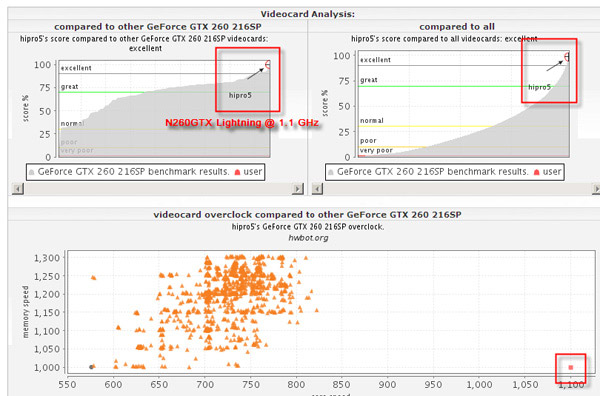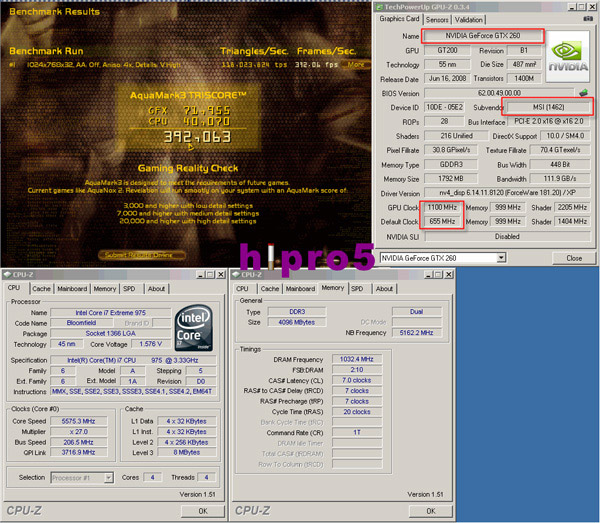 Source: MSI