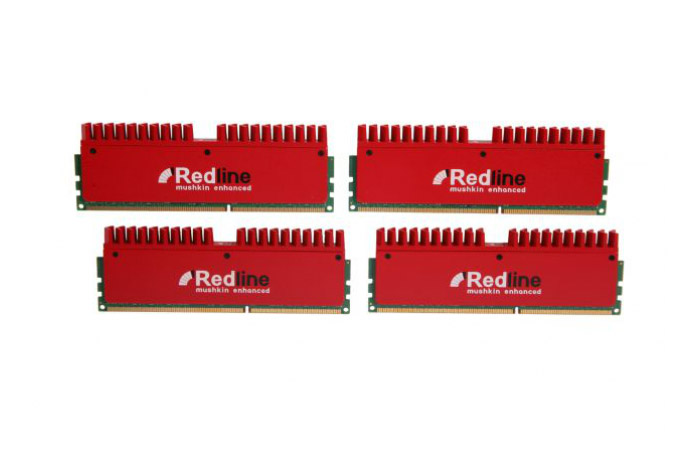 The US memory maker Mushkin has released new DDR3 memory that runs at 2800 MHz. The new company product occupies two Mushkin lines – the Redline Series and Stealth Series and comes in modules with total capacity of 4 GB.
The memory runs at 2800 MHz clock speed, comes with 12-14-14-35 latencies and needs 1.65V to operate properly. Fans can obtain the memory in capacities of 4 GB (a single memory module), 8 GB (a kit of two modules) and 16 GB (a kit of four modules).
The Mushkin Redline Series comes with red Ridgeback Redline heatsinks with increased heat dissipation area and allows for installation of water-cooling, while the Stealth Series comes in black Stiletto heatsinks. The new memory also comes with lifetime warranty.
The pricing is unknown.

Source: Mushkin