The maker of PC cases Nanoxia has announced the new CoolForce 2 computer chassis, which supports ATX, XL-ATX, mini-ITX and microATX motherboards.
The new case measures 430 x 200 x 475 mm but unfortunately there's no information on how much it weighs. Quite honestly, the looks of the CoolForce 2 cannot be called awesome but the new case can be very flexible and of great use – it has enough space for two 5.25-inch drives, six 3.5-inch drives and four 2.5-inch drives. The case also has space for up to eight expansion cards with the maximum length being 300 mm. If you take off the so-called ModuWand internal strap you can use cards as long as 430 mm. The CPU cooler height can go up to 185 mm.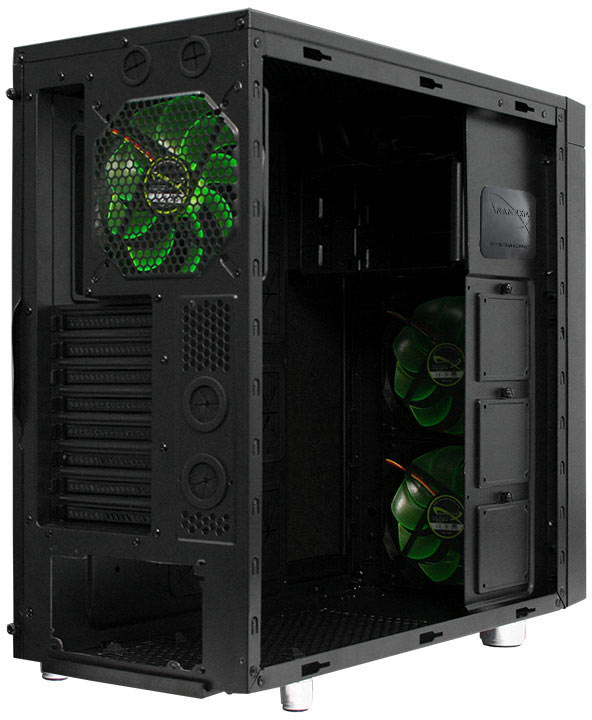 The CoolForce 2 comes with tons of features on the inside – the case offers two 140 mm internal fans up front and in the back you will find another 140 mm fan. The case supports three more 120 mm or 140 mm cooling fans on top and one fan at the bottom. The ModuWant strap allows users to install two more 120 or 140 mm fans. In addition the case has an acrylic window and support for air filters. Up front there's a panel with two USB 3.0 ports, one USB 2.0 port and audio jacks as well as Power and Reset buttons and a key that controls the fans' speed.
Unfortunately there's no information whatsoever on the price of the chassis.
Source: Nanoxia