AeroCool has designed a new computer chassis that is known as Dead Silence 230 or DS-230 for short. The new case will be displayed at Gamescom between August 18 – August 21 in Cologne, Germany.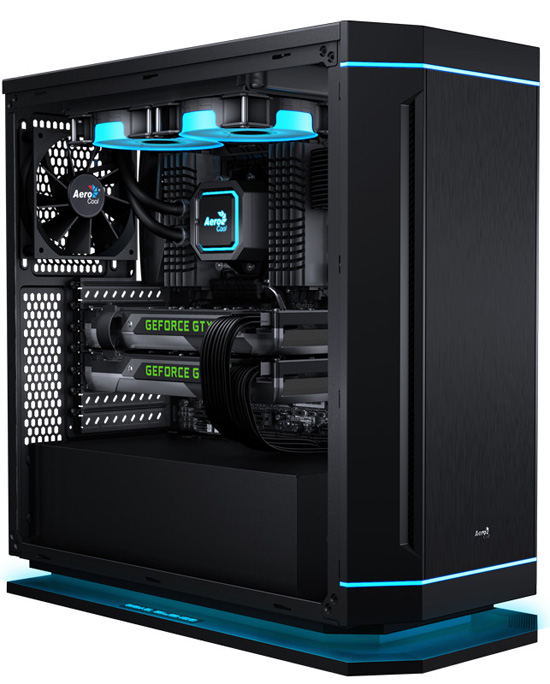 The DS-230 comes with many features that can be seen in the AeroCool DS-200 PC case with two of them being the elegant exterior design and the superior passive noise cancelling capabilities. The top panel, as well as the two side panels, is equipped with two layers of noise cancelling materials. The DS-230, however, comes with a new LED illumination system that features seven colors and three lighting modes – always on, breathing or pulsating. The illumination is connected to the pre-installed PWM fan controller for six fans, which emits a different LED color for different fan speed ranges. Inside the DS-230 comes with a special place for the PSU and improved airflow for all the hardware components inside. The case supports up to two 2.5-inch drives and up to three 3.5-inch drives, VGA cards that are up to 413 mm long and CPU coolers that are up to 170 mm tall. The DS-230 also supports water cooling systems that can be mounted in the front or top area of the case. There's a single pre-installed 120 mm PWM cooling fan on the front panel too.
The AeroCool DS-230 PC case will be in stores in the August-September time frame. No word on pricing.
Source: AeroCool