The maker of various PC cases Phanteks has announced an updated version of its Enthoo Pro M computer chassis. The new version comes with an acrylic window for one of the side panels and hence the case is called Enthoo Pro M Acrylic Window Edition.
The main feature of the new PC case is the presence of a full acrylic side panel but there are other positive things as well – the case comes with a new HDD mounting system, a PWM hub, an innovative radiator bracket and pump mounting locations so water cooling solutions are fully supported.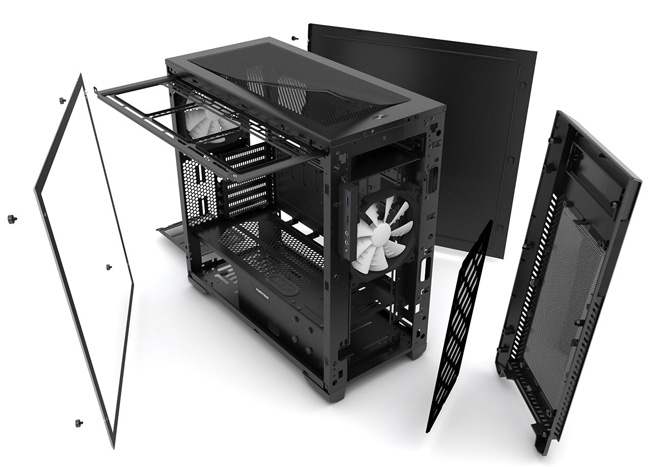 On top and up front the Enthoo Pro M Acrylic Window Edition case has brushed aluminum look panels and an innovative radiator bracket that allows easy installation of a radiator and/or fans such as the Enthoo EVOLV ATX or EVOLV ITX. Inside the case is larger than the original one and now has full support for ATX motherboards. The I/O port resides on the side of the front panel and creates a simple but elegant design without the cost. In addition to all this the Enthoo Pro M Acrylic Window Edition has multiple reservoir and pump mounting locations for your water cooling solution.
The new Enthoo Pro M Acrylic Window Edition by Phanteks will be available later this month for EUR 89.90/GBP 69.99 with VAT included.
Source: Phanteks