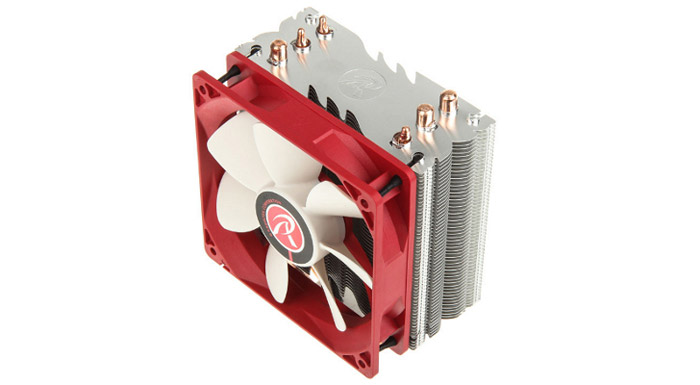 Have you heard of Raijintek? It is almost certain you haven't but now you will.
Raijintek is a newcomer to the IT market but the company has a solid backing – Xigmatek and Cooler Master have created the brand new company that from now on will offer products designed in Germany and produced in Taiwan. Trying to make an impression right from the start Raijintek offers three high-end CPU coolers – the Aidos, Themis and Ereboss. In case you are not familiar with the names they come from ancient Greece: Aidos was the Greek goddess of shame, modesty and humility, Themis is the goddess of divine order, law and customs and finally Erebos is named after the ancient Greek embodiment of darkness.
The Raijintek Aidos is a small CPU cooler that offers compatibility with most modern CPU sockets as well as advanced performance, quality and environmental protection. The Aidos is based on a non-copper base design and comes with special patented heat pipes. Suggested pricing is EUR 16.90.
The Themis is a compact cooler that is similar to the Aidos but offers a larger 120 mm surface area for better heat dissipation. Just like the Aidos, the Themis makes use of non-copper base design and specially patented heat-pipe technology. Pricing is EUR 23.90.
The Erebos is the ultimate from Raijintek in the cooling department. It is the largest cooler among the three and comes with a bunch of features for a cool and high-performance system. The cooler makes use of a 140 mm cooling fan and offers extra heat dissipation system for more efficient CPU cooling. The Erebos costs EUR 34.90.
Source: Raijintek