If you have a senior person at home, keen on playing flash games or surfing the web, then Telikin has something for you.
Indeed, the US company has designed a PC suitable for seniors that it now sells on the Internet. The desktop PC is specifically tuned to meet the needs of the elderly and this is why it comes with a touch screen in order to make it easier for older people to use it.
The keyboard has also been revamped – it features bigger letters and everything important on the PC screen also uses bigger text to help users read it easily.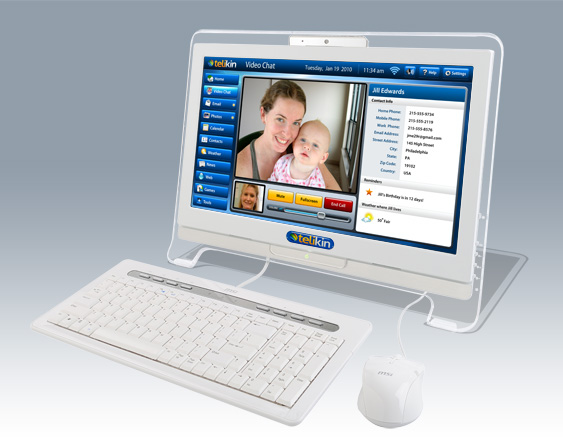 While not super fast, on the inside the Telikin TLMS18T3202W PC comes with pretty capable hardware – a 1.80 GHz dual core processor, 2 GB of RAM, a 320 GB hard drive, a 1.3 MP webcam with microphone + built-in speakers, 4 USB ports, a 6-in-1 memory card reader and wireless 802.11 b/g/n for a total weight of 20 pounds. Users can also rely on 24-hour technical assistance services where experienced technicians will help the user remotely via direct access to the user's PC.
The Telikin TLMS18T3202W PC is now available on the Internet for a price of around 669 USD.
Source: Techcinema