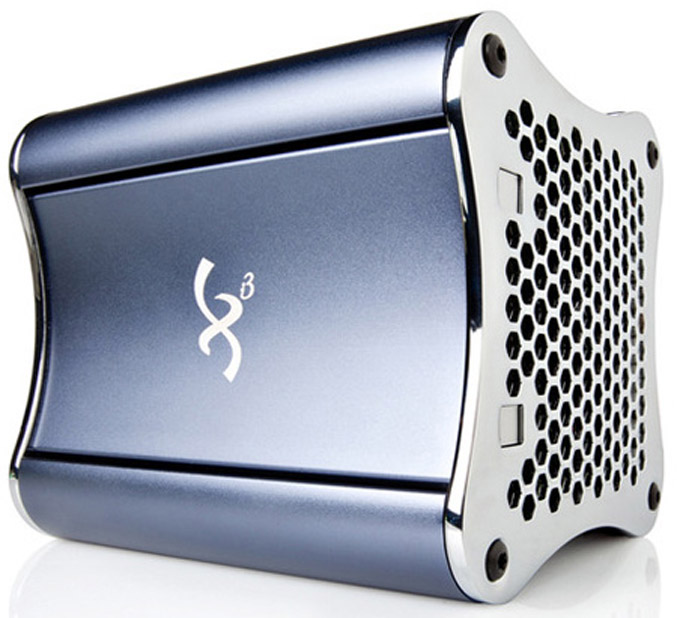 Xi3 Corporation, a company widely known for its stylish modular computers, has announced that it is currently working on two new models that will be known as X3A and X7A.
Back in 2011 the company introduced the Xi3 modular computer, which quickly gained attention thanks to a futuristic design and ease of service. The company's modular computers can be easily repaired/upgraded in case of need due to the fact they use three integrated boards only that can be exchanged in no time.
The X7A will be the flagship model coming with a quad-core x86 processor at 3.2 GHz and a GPU with 384 stream processors. The X7A can also house up to 8 GB of RAM and for storage the computer can accept a SSD with a capacity of 1 TB. The X7A will also have four USB 3.0 ports, four USB 2.0 ports, four eSATA connectors, Gigabit Ethernet, three video DisplayPort outputs and three sound ports. The entire machine will measure 108.4 x 92.7 x 92.7 mm and energy consumption will be just 40 watts. Shipments of the X7A will start in early 2013. As to pricing the computer will cost less than 1000 USD.
The other newcomer – the X3A – will be a more budget-oriented machine. It will come with the same dimensions as the X7A but will house a dual-core x86 processor at 1.6 GHz, 4 GB of DDR3 memory and a 32 GB SSD that can be upgraded to 1 TB. The X3A will also offer you two USB 3.0 ports, four eSATA ports and four USB 2.0 ports, Gigabit Ethernet, three audio ports, Mini DisplayPort and HDMI.
The X3A will ship in early 2013 with the basic version costing just 500 USD and consuming only 18 watts of power.
Source: IXBT.com