Super Talent Technology, a leading manufacturer of Flash storage solutions and DRAM memory modules, launched a new Chrome Series of extreme performance triple channel DDR3 kits for Intel® Core i7 based enthusiast motherboards.
The new Chrome Series is Super Talent's highest performance line of DDR3, which supports extremely high memory clock speeds at a relatively low 1.65 volts to match the requirements of the new breed of Core i7 based motherboards.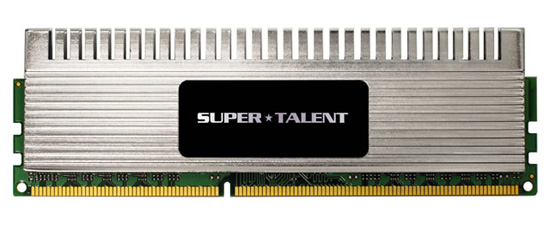 The first four Chrome Series triple channel kits include 6GB and 3GB kits in DDR3-2000 and DDR3-1800 speeds.
| | |
| --- | --- |
| Part Number | Description |
| WB200UX6G9 | 6GB (3x 2GB) DDR3-2000 9-9-9-28 1.65V |
| WB200UX3G9 | 3GB (3x 1GB) DDR3-2000 9-9-9-28 1.65V |
| WB180UX6G8 | 6GB (3x 2GB) DDR3-1800 8-8-8-24 1.65V |
| WB180UX3G8 | 3GB (3x 1GB) DDR3-1800 8-8-8-24 1.65V |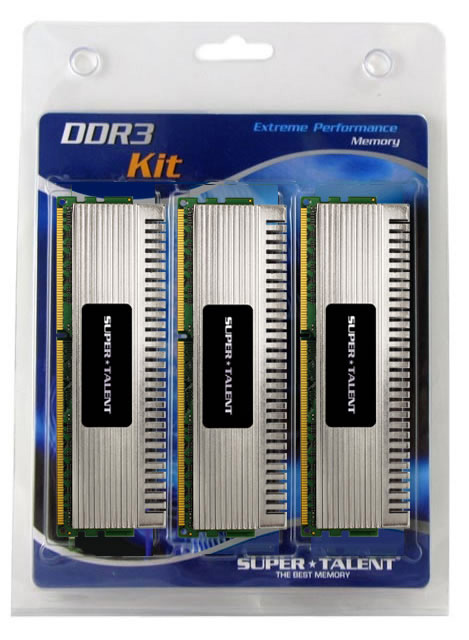 Super Talent Director of Marketing, Joe James, stated "The Chrome Series is the fastest memory we've ever made. These triple channel kits are engineered to reach mind-blowing speeds with today's fastest Core i7 boards."  Each Chrome Series kit is hand tested in a triple channel motherboard at 1.65V. Backed with a lifetime warranty, Chrome Series kits are shipping now to Super Talent resellers worldwide.
Source: Super Talent Technology