Barnes & Noble has officially released a new stripped down version of the original Nook tablet that has been designed to compete specifically with the Amazon Kindle Fire.
The new Nook tablet is the same as the original one but it features 8 GB of internal storage memory and RAM has also been cut down to 512 MB in order to reduce cost. This is why the new version retails for 199 USD, which is exactly where the Amazon Kindle Fire resides.
"For any customer who likes to read digitally, watch movies or TV shows, browse the web, or help their kids read and learn through interactive books and apps, our new $199 Nook Tablet with 8GB is the best product value on the market," said William Lynch, Chief Executive Office of Barnes & Noble.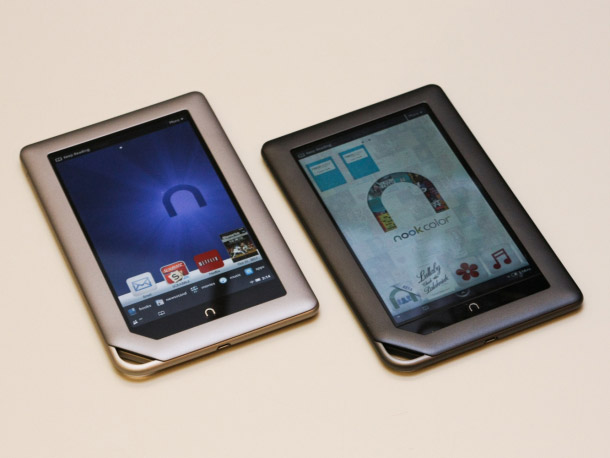 In fact the new 8 GB Nook tablet strangely resembles the Kindle Fire. It has the same amount of internal storage, the same amount of RAM, the same 1 GHz dual-core processor and now the same price. The Nook however has some aces up the sleeve – it offers physical controls, a microphone, and a microSD card slot for expandable storage – something that the Kindle Fire lacks.
The new Barnes & Noble 8 GB Nook tablet is available immediately for purchase.
Source: Lifehacker