Verizon is getting ready to release two new 4G LTE tablets this month that will succeed the Motorola Xoom. The devices will differ in screens –one will come with an 8-inch screen, while the other will feature a 10.1-inch display. The new tablets will be marketed under the DROID XyBoard name in the United States, but in other countries they will be known as Motorola Xoom 2.

Both new devices share the same design as the Droid Razr and feature sharp corners rather than rounded edges.
The tablets will come with a 1.2 GHz dual-core processor, 1 GB of RAM, 4G LTE connectivity and will run under Android 3.0 Honeycomb. Other features include a 5.0-megapixel rear camera and a 1.3-megapixel front camera. The tablets will also come with Cornings Gorilla Glass. The 10-inch Xyboard includes a stylus for business oriented users, while the smaller device is considered more media-centric with a 2.1 virtual surround sound system – subwoofer included.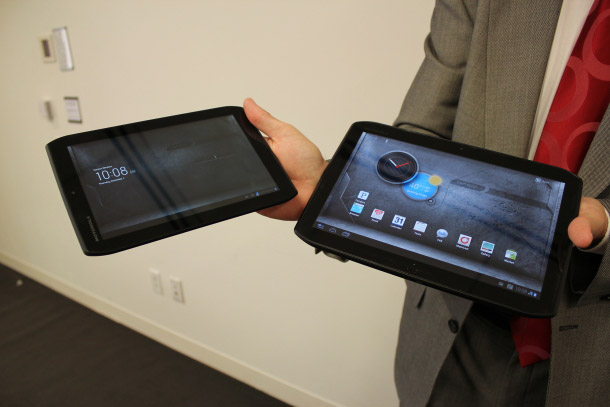 There is no official pricing yet, but as previously stated the new tablets will start at 429 USD.
Source: Droid Life