Sony's reveals limited edition WALKMAN W252 with camouflage finish
If you like singin' in the rain, in deep forest or you're green baret, ok are you a fan of Hideo Kojima's Metal Gear Solid series, Sony has a new propose for you – a special limited edition of the water-resistant, wearable WALKMAN W252, exclusively  for the launch on PSP and PSPgo of Konami's Metal Gear Solid: Peace Walker game.
The uniquely styled with a distinctive green camouflage finish, the  MP3 player comes pre-loaded with six music tracks from the game and also there is a coupon inside the packaging,   features a unique code that unlocks hidden characters. It will be available from June 2010 in limited markets.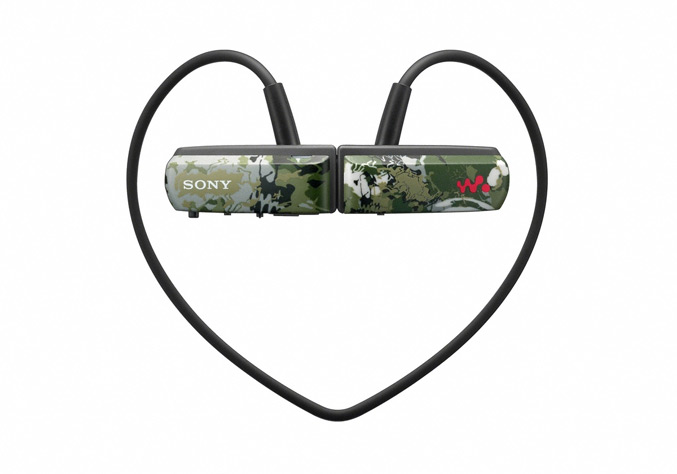 Source:Sony