LG Electronics (LG), a worldwide technology and design leader in mobile communications, and PRADA Group (Prada) today announced that the partnership that created the PRADA Phone by LG will release its second handset before the end of the year.
Almost identical to the highly successful original, the new telephone has a hidden secret. In one smooth movement the ultra-thin keyboard slides from under the handset. As serenely as it appears it slides invisibly, effortlessly away – a modern icon of mobile style and design with an extra competitive edge.
The new Prada phone by LG is the highly anticipated successor to the original Prada phone, which first brought Prada together with LG, one of the most advanced technology companies in the world.
The Prada phone made history as the first full touch-screen phone to reach the market. With all the characteristics of the most digitally enhanced phones it was also a powerful aesthetic pioneer and quickly established its hold on the industry with over 1 million design-conscious users demanding handsets.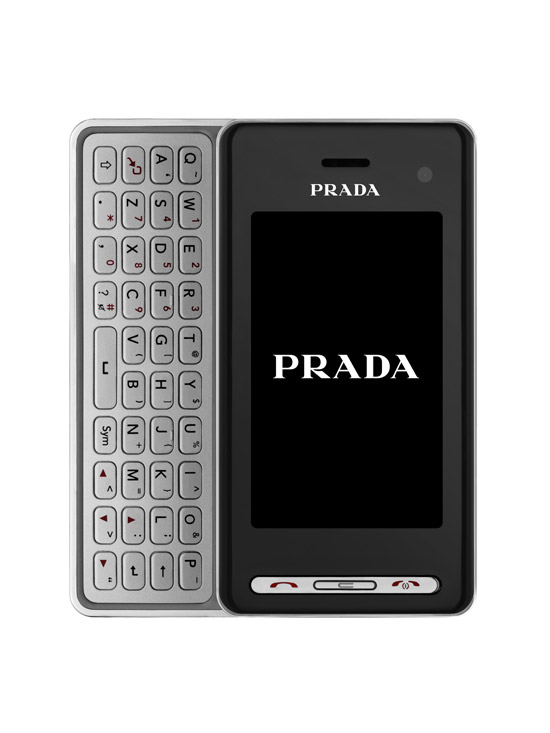 Its elegant good looks combined with a digitally sophisticated interface made it instantly appealing. The culmination of Prada research and development in the complete interior as well as exterior design and functionality of the phone and accessories was key to this success.
The unique QWERTY keyboard available only with the new telephone is designed for maximum ease of use. The metallic feel makes it a pleasure to touch and type, complimenting the slick design aesthetic. The silver keyboard along with the additional on-screen, call and hang-up buttons gives fresh tactility to the original minimal concept.
Other enhanced features include 3G compatibility with video calling, 7.2Mbps HSDPA, full HTML browser, the 5 mega pixel camera with Schneider-Kreuznach certified lens, and Wi-Fi accessibility.
The second Prada handset by LG is not just for pleasure, this is a luxury design accessory that can also compete on every level with the most technological hand held devices.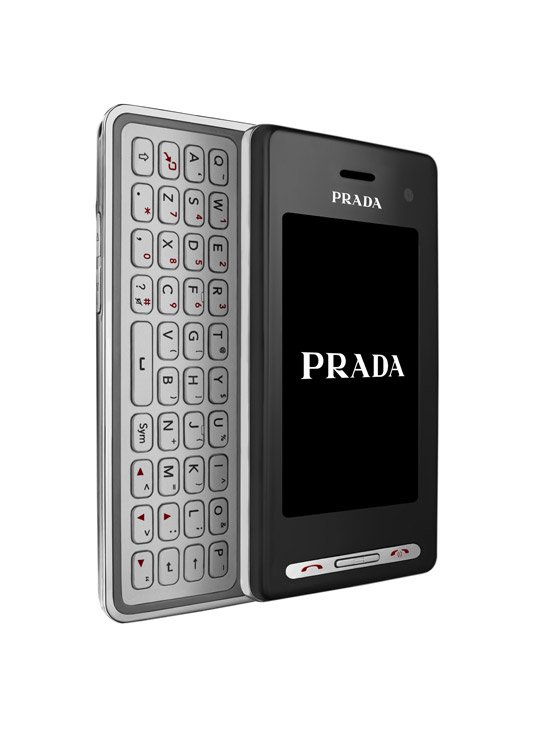 The new Prada mobile will be available with a starting price of 600 Euros though major mobile dealerships in Italy, UK, France, Germany, Spain and Netherlands in the 4Q of 2008.