The latest news on LG has brought the information that the Korean tech company works on a new Android-based smartphone...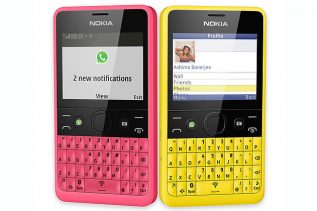 The Finnish Nokia has presented another budget-oriented phone – the Asha 210, which sits between cheap smartphones and ultra low...
The Korean folks at LG have come up with yet another smartphone – the LG Mach. The device comes with...
The Korean tech giant Samsung is likely working on a new QWERTY-type smartphone, rumors on the Net suggest....
Buffalo has come up with a new keyboard that features extreme power efficiency thanks to which the keyboard can work...
LG is working on a new QWERTY smartphone, sources on the Internet claim....
The new BlackBerry Bold 9790 will be sold by Orange UK in the United Kingdom....