Stylish in design, easy to use and with no installation requirements, the BlueAnt S1 car speakerphone offers a safe way to use your phone while driving.
The S1 is just as easy to use as its predecessors in the BlueAnt range: answering a call is as simple as saying the word "Answer." There is no need to take your hands off the wheel or your eyes off the road. If your phone has a voice dial feature, then you can make calls using your voice too. Just one button press on the S1 will activate your phone's full voice dial functionality.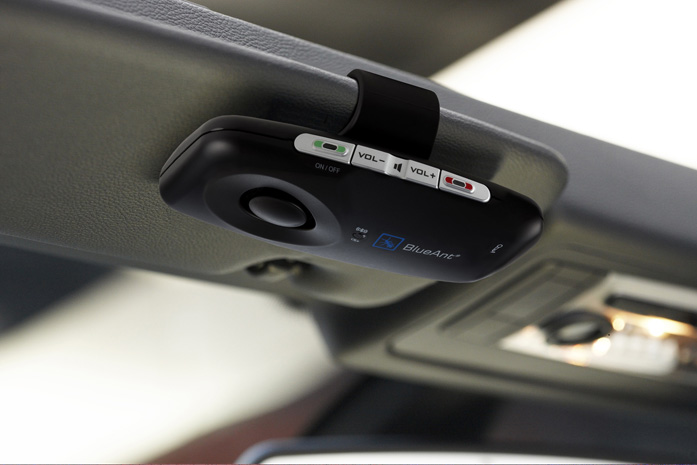 Building on the success of BlueAnt's existing speakerphones, the S1 raises the bar by adding multipoint technology: now two people can have their phones connected to the BlueAnt S1 at the same time. Both users can make calls through the S1, and if either phone rings the call automatically transfers to the speakerphone.
The S1 also introduces A2DP music streaming, allowing users to play music through the S1's high performance speaker from any mobile phone that supports the A2DP Bluetooth® profile.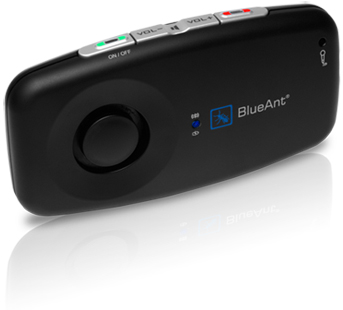 BlueAnt prides itself on delivering intuitive technology that puts the user in control, and the S1 is no exception. Installation and setup is as simple as clipping the speakerphone to the car sun visor and running through a short one time pairing process. The S1 will then automatically reconnect to the phone the next time you get in the car.
The S1 also provides a high level of call quality and clarity, with a sophisticated digital signal processor to keep you sounding natural while eliminating road, wind, and engine noise.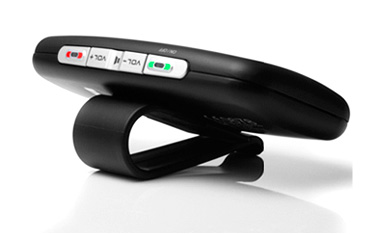 "BlueAnt strives to design iconic, high performance Bluetooth products that deliver the ultimate in wireless communication," said Taisen Maddern, Executive Chairman of BlueAnt Wireless. "We are delighted to introduce the S1, to provide a safer, cost effective and quality handsfree option for drivers and their passengers."
Summary of Features:
* Talk handsfree on your phone while driving
* Use your voice to answer calls
* Multipoint: connect to 2 phones and answer the one that rings
* Use your voice to make calls (if supported by your phone)
* Stream music from A2DP Bluetooth phones
* Easy installation: clips onto your sun visor
* Digital Signal Processor for noise and echo cancellation
* Automatically reconnects to your phone when you get back into the car
* Stores pairing information for up to 8 phones
* Up to 15 hours of talk time and a massive 800 hours of standby time
* Comes complete with BlueAnt's 2 year warranty
Source: Smartbrief.com