Inmarsat, the leading provider of global mobile satellite communications services, announced today that the first call has been made using its global handheld service, IsatPhone Pro, which is on track for launch in June 2010. The first images of the new handset have also been released.
In preparation for launch, Inmarsat has passed a number of key milestones in the development of the service and finalised some essential contracts and distribution arrangements.
A contract to upgrade the Inmarsat ground network was completed on schedule by Lockheed Martin, and further testing on the integration between the handset and the ground network is underway.
Inmarsat's partner for the handset development is Sasken Communications Technologies, which has led development programmes for most of the world's top mobile phone manufacturers. Elcoteq, the world's third largest manufacturer of mobile phones, has been appointed to produce IsatPhone Pro at its facility in Tallinn, Estonia.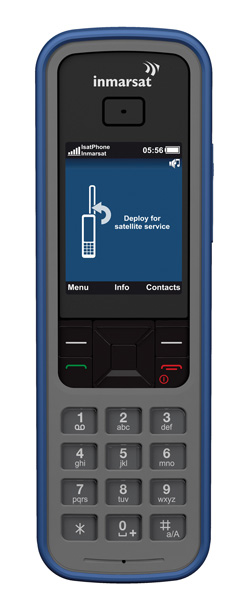 Eleven distribution partners, covering all geographic markets around the world, have been selected to sell IsatPhone Pro at launch: AST, China Telecom, Evosat, MCN, MVS, Network Innovations, NSSL, Satcom Global, Singtel, Stratos and Vizada.
"The first call is a significant milestone, and we're very pleased with the voice quality in initial tests," said Helen Stalker, Commercial Director of Global Satellite Phone Services.
"IsatPhone Pro is the ultimate combination," she said. "It's a robust handset that is easy to use, has long battery life, and offers a reliable global network connection. And it's provided by Inmarsat, the market leader, with 30 years' experience in providing global mobile satellite services."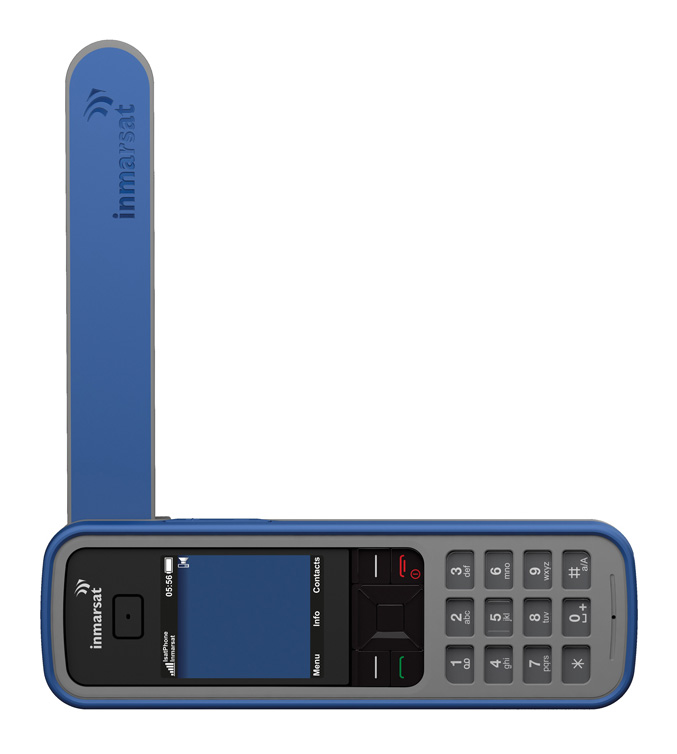 IsatPhone Pro is targeted primarily at professional users in the government, media, aid, oil and gas, mining and construction sectors. It will offer satellite telephony, with Bluetooth for hands-free use, voicemail, text and email messaging. Location data will also be available to the user to look up or send in a text message.
IsatPhone Pro is the first Inmarsat handheld to be purpose-built for its network. Optimised to deliver the best performance from the world's most advanced mobile satellite network, it will be available on a global basis over the three Inmarsat-4 satellites, which have an operational lifetime into the 2020s.
About Inmarsat
Inmarsat plc (LSE: ISAT) is the leading provider of global mobile satellite communications. Since 1979, Inmarsat has been providing reliable voice and high-speed data communications to governments, enterprises and other organizations, with a range of services that can be used on land, at sea or in the air. The company's services are delivered through a global network of more than 500 distribution partners and service providers operating in 180 countries. For the year ended 31 December 2008, Inmarsat plc had total revenue of US$ 996.7 million (2007: $576.5 million) with an EBITDA of US$531.2 million (2007: $388.1 million). For more information, please visit www.inmarsat.com.
Source: Inmarsat, PRNewswire