LG will launch the first LTE (Long Term Evolution) USB modem for Verizon Wireless on Sunday Dec. 5 in the same day which Verizon is set to launch 4G LTE service in 38 major U.S. metropolitan areas along with 60 airports.
The LG VL600 LTE USB modem measures 98.5 x 37.6 x 14.7 mm, weights 50g, has a 4-color LED Service Status Indicator and supports Windows  XP, Vista and Windows 7 computers. It also features flip USB cover and allows high-speed 4G internet connectivity with speeds between 2Mbps to 5Mbps on upload and download, which is more than 10 times faster than 3G.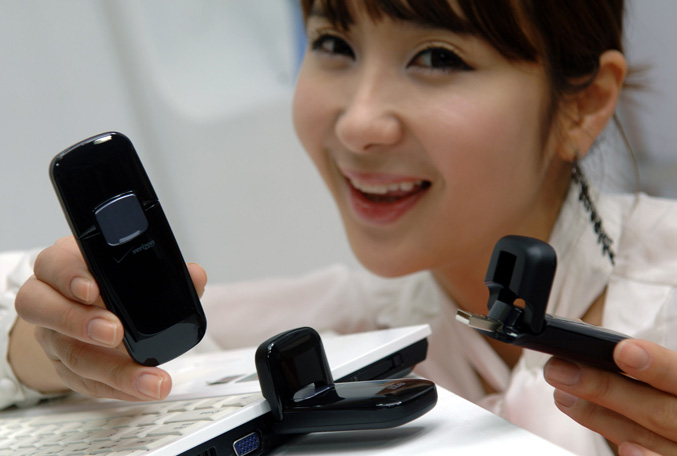 The modem will cost you $99 after a $50 mail-in rebate and with a new two-year contract.