Proteus Biomedical Inc., a pioneer in intelligent medicine, announced that it has received 510(k) clearance from the US Food and Drug Administration to market its wireless personal health device, the Raisin Personal Monitor.
Proteus' Raisin Personal Monitor is a miniaturized, wearable device for remote recording and analysis of heart rate, physical activity, body position and patient-logged events. This personalized physiologic information is then communicated via Bluetooth to any computerized device, such as a mobile phone for emerging mHealth applications. The monitor attaches to a patient's skin with an adhesive layer and is worn like a Band-Aid®.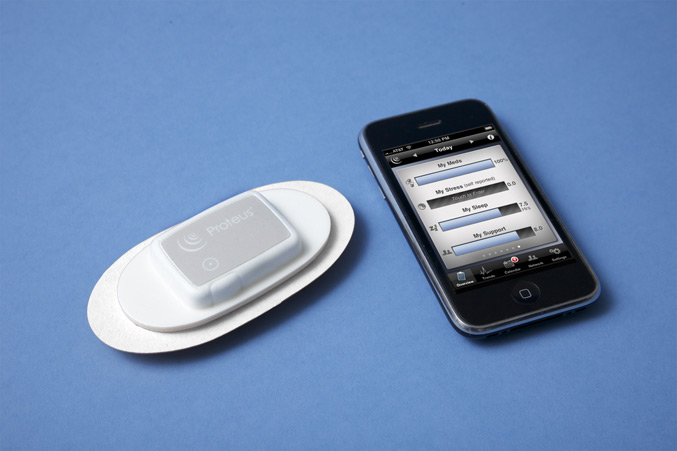 This product is being further developed as part of Proteus' integrated intelligent medicine system to link sensor-based formulations of pharmaceutical products to individualized physiologic response and outcomes-based treatment systems. Proteus and its partners are currently developing these integrated product systems in cardiovascular disease, psychiatric disorders, organ transplantation and infectious disease.
As part of its efforts to develop, manufacture and commercialize intelligent medicine products, Proteus also announced today the completion of its Series E financing. $25 million was raised from existing investors including Medtronic, and new investors Novartis and ON Semiconductor.
"This product clearance represents the first component of our integrated approach to patient-centric, anywhere, anytime mobile health products," said Andrew Thompson, president and chief executive officer of Proteus. "We believe these product systems can transform health care, and we are delighted that our strategic partners share our vision as investors in Proteus."
Source: Businesswire