T-Mobile USA and Samsung Telecommunications America announced today a Samsung Galaxy S device that is available from T-Mobile, entitled the Samsung Vibrant.
The Samsung Vibrant comes with a lot of pre-installed content and applications combining all of your entertainment and communication needs into one device. This Smartphone can offer books, radio, movie library, television, gaming and more. It also comes with the Amazon Kindle for Android which offers access to more than 600,000 books and more.
The Samsung Vibrant has a 4 inch super AMOLED touch screen display that offers a sharp high-definition like color and experience. The Smartphone also has a Samsung 1GHz Cortex A8 Hummingbird Application Processor and a six-axis sensor, both of which are optimized for media and gaming.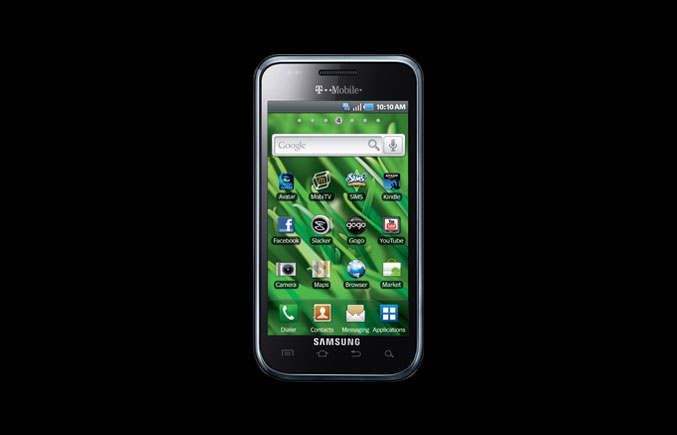 Vice President of Devices and Accessories at T-Mobile USA, Paul Cole, said that by combining the best selling content and amazing hardware that bring that content to life, T-Mobile continues to deliver on its commitment to bring innovative mobile entertainment experiences to the fingertips of the consumers. He also said that they are very proud to introduce the Samsung Vibrant as the latest addition to their growing lineup of Android-Powered devices.
Chief Strategy Officer for Samsung Mobile, Omar Khan, said that the Samsung Vibrant contains all of the premium core features that the Galaxy S portfolio offers, including an industry leading display and powerful processor. He also stated that The Galaxy S devices make the Smartphone brilliant.
The Samsung Vibrant runs on the Android 2.1 OS, which means that it can be customized with 65,000 applications and games from the Android Market. The Smartphone also delivers GPS functionality, a 5-megapixel camera with digital zoom and autofocus, and a video camera that records high-definition at 720p videos. The Samsung Vibrant supports up to 32GB external memory.