Acer unveiled its newest smartphone which is enclosed in full metal casing, has a giant 4.8-inch touchscreen display with a 21:9 aspect ratio, powered by 1 GHz Snapdragon processor and has a 8 megapixel camera with LED flash.
Acer says that the new smartphone combines the soul of of tablet with the capabilities of a smartphone. It has thin and slightly curved full metal body, enriched by subtle wavy patterns. The multi-touch, 4.8-inch LED backlit display boasts an impressive 1024 x 480 pixels resolution which is baked by Android OS. It is equipped with 6-axis motion sensing (Gyroscope + accelerometer), also has 802.11n WiFi, Bluetooth 3.0, HSDPA support, Adobe Flash Player 10.1 support, HDMI port, Dolby Mobile technology, DLNA streaming capabilities and in addition to 8 megapixel rear camera, packs another one 2 megapixel front camera.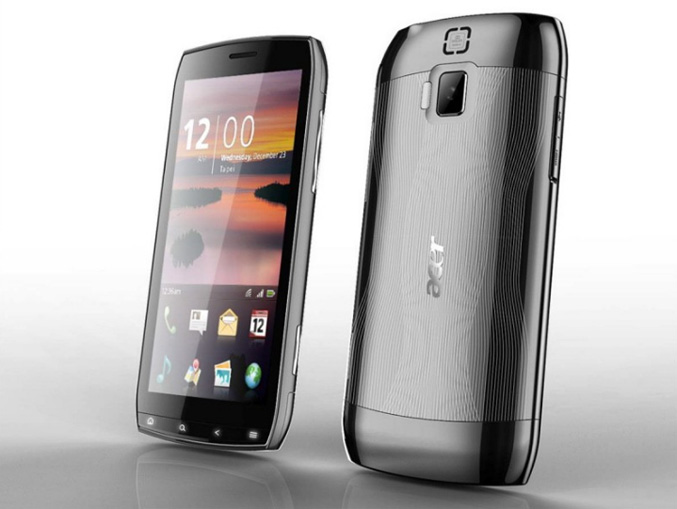 Interesting, isn't it, but you have to wait until April 2011 when it will be launched.