LG has something new and nice for all smartphone users – a wireless device that will charge your smartphone anywhere.
The new device carries model number LG WCD-800 and was demonstrated at MWC 2012. The charging function is not the only one that catches one's interest – the wireless charger will also allow you to use your device vertically to make video calls, horizontally to view movies and TV programs whilst your smartphone is charging.
"As smartphones become the defacto medium for consuming multimedia content and communicating, it is not unusual to find oneself having to recharge a phone a couple times a day," said Dr. Jong-seok Park, President and CEO of LG Electronics Mobile Communications Company. "It only made sense to turn that charging time into a positive user experience by making the smartphone useful while sitting in the cradle."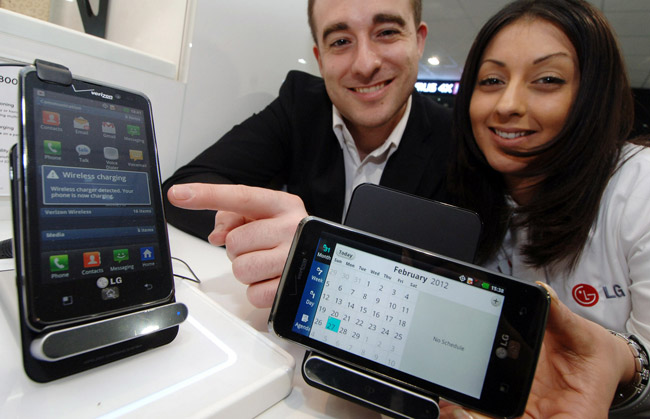 The device is capable of charging your smartphone without any wires, all you need to do is place your device on the dock and it will automatically start charging.
The LG WCD-800 wireless charger will appear first in South Korea in the first half of 2012 and then it will become available in the US. Currently there's no information on whether LG plans to launch the device in Europe and at what cost.
Source: Pocket Lint