LG is almost done with a new smartphone, rumors of which have circled the web for quite some time. We are talking, of course, of the LG Lucid, also known as the LG Cayman. According to a leaked Verizon document the LG Lucid will debut on March 29, 2012.
The LG Lucid is definitely not going to be a leading smartphone. Instead it will focus on budget-oriented consumers and hence price will be lower. Being budget, however, does not mean being slow or bad and the LG Lucid proves it. The new smartphone is expected to be a decent performer, coming with a 4-inch NOVA (non-IPS) display, a 1.2 GHz dual-core processor, 1 GB of RAM, Android 2.3 Gingerbread (there's no information on whether this smartphone can be upgraded to Ice Cream Sandwich), a 5-megapixel camera with 1080p recording, 16 GB of built-in memory and support for 4G LTE. The battery on the other hand is expected to last an entire day when connected to 4G.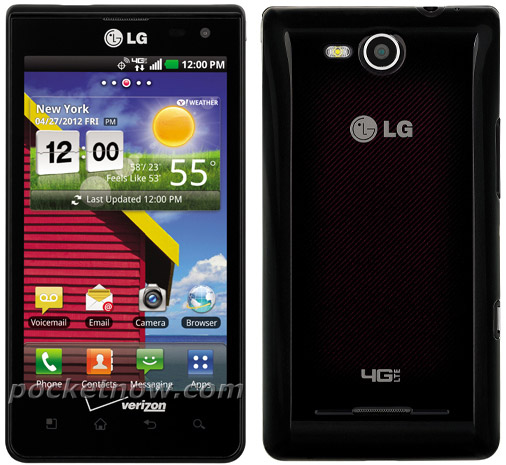 All specs, however, are preliminary and may not be correct when the phone arrives later this month. Pricing is also unknown.
(picture courtesy of pocketnow.com)
Source: Ubergizmo