LG confirms that at this year's Mobile World Congress in Barcelona (February 14 – 17), will officially introduce its first 3D smartphone – the LG Optimus 3D.
The Optimus 3D will pack probably Nvidia Tegra 2 3D SoC dual-core processor and will have a 4.3-inch glasses-free 3D display. It also be equipped two cameras -front and back dual-lens camera for 3D recording, as well  WiFi, Bluetooth, HDMI, DLNA support and will run Android OS.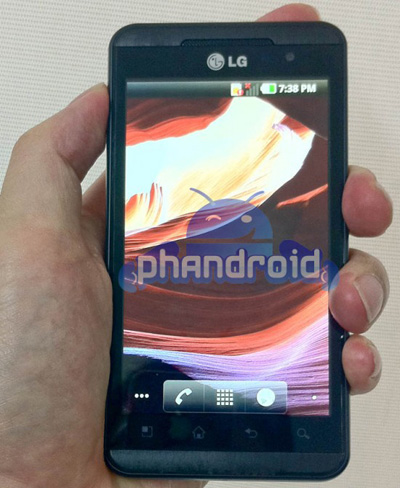 Photo courtesy of Phandroid
Further details and a live demo of the LG Optimus 3D will be offered at MWC in Barcelona from February 14 to 17.