The newest LG Prada smartphone has been officially released to market in South Korea with other Asian countries coming soon. European LG Prada fans should expect the phone to start selling in Europe in January 2012.
This is the third LG Prada to hit the market so far. As before and as the name suggests the new Prada phone is not only about technology. Instead it counts on design and style. This is why it comes with a graphically simplified version of Android 2.3 and black and white icons. Users also won't be able to use color and feature rich applications – instead the phone features small, clean, stylish and colorless widgets.
Despite its clean design the Prada comes with some horsepower that is not to be underestimated. The new phone features a 4.3-inch Gorilla Glass screen that supports 800×480 screen resolution, a 1 GHz dual core OMAP4430 processor, 1 GB of RAM, 8 GB of storage space and an 8-megapixel camera. LG also promises an upgrade to Android 4.0 Ice Cream Sandwich in Q2 2012.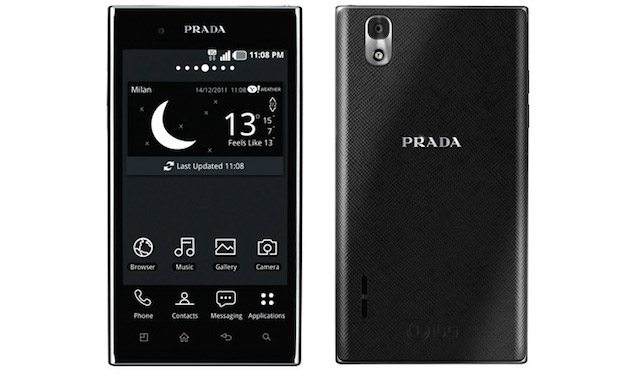 Pricing? In South Korea the phone comes with a 2-year contract and hence lowered price, but if you want to buy a Prada without a contract then get ready to spend 899 800 won which is around 780 USD. In the UK the phone is expected to cost 499 British pounds when it launches.
Source: Pocket Lint