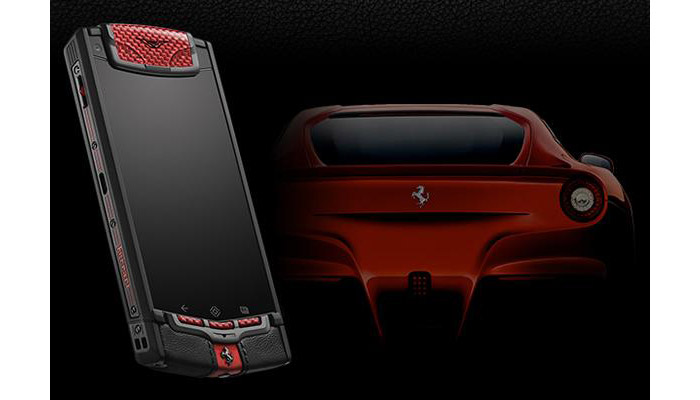 The famous company Vertu, known for making high-end smartphones, has announced it will soon start the sales of a new ultra-high end smartphone. The novelty will be called Vertu Ti Ferrari Limited Edition and will belong to a limited series. As expected from a Vertu smartphone, the new company product will be made of high-end materials including diamond-like cover, stainless steel, sapphire glass and processed leather. The smartphone consists of 184 different parts with each of them made by hand by a designated person.
The Vertu Ti Ferrari Limited Edition resembles the original Vertu Ti smartphone. It has a dual-core Qualcomm Snapdragon S4 processor at 1.7 GHz, 1 GB RAM, 64 GB of internal memory, NFC, Wi-Fi 802.11n, Bluetooth 4.0, a rear 8 MP camera and a front 1.3 MP camera and a 3.7-inch sensor display. The device also has an A-GPS receiver, HSPA+, a built-in compass, a microUSB port, 3.5 mm audio jacks and a 1250 mAh battery that can power it for about 7 hours of talk-time and 200 hours in standby mode.
The pricing of the Vertu Ti Ferrari Limited Edition is unknown but the smartphone will run Android 4.0 Ice Cream Sandwich for sure.

Source: Vertu