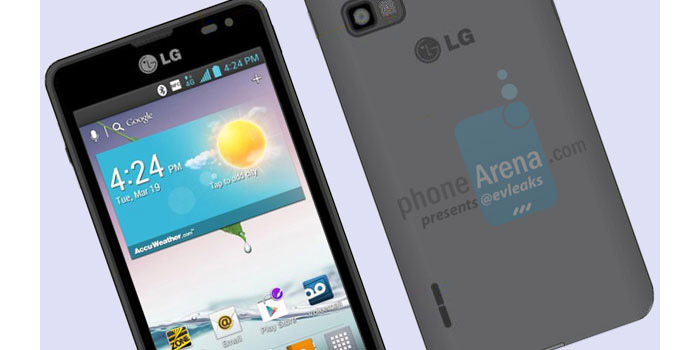 LG has been working on a new Optimus F-series smartphone that will be known as Optimus F3. The new company product will offer some interesting technologies such as LTE for a budget price.
Specs-wise the Optimus F3 comes with a 4-inch sensor WVGA LCD display at 480 x 800 pixels. On the inside it has a 1.2 GHz dual-core processor, 1 GB of RAM, 8 GB of internal memory, a microSD card slot, front and rear cameras, 802.11n Wi-Fi, Bluetooth, a microUSB 2.0 port and a 2460 mAh battery.
The Optimus F3 will run Android 4.1.2 Jelly Bean when it hits the market in June 2013. As to pricing – it is still unknown.
(picture courtesy of Phonearena.com)
Source: Androidcentral.com