The Samsung Galaxy S3 has a pretty strong case in its quest to get the "Smartphone of the Year" award, but surprisingly enough the tech masterpiece will soon be challenged by another smartphone not produced by a big name in this industry!
The Galaxy S3 challenger hails from another Korean company – Pantech. The company has created the so-called Vega S5 Android smartphone that not only supports LTE but also comes with a larger 5-inch 720 x 1280 pixel resolution IPS display (the S3 has a 4.8-inch screen). The Vega S5 also comes with "Zero Bezel" technology that makes the chassis narrower and thanks to it the Vega S5 sports a frame that is thinner than the Samsung Galaxy S3. The Pantech Vega S5 is just 6.89 mm thick compared to Galaxy S3's 8.6 mm of thickness. On top of all this the Vega S5 has a 13 MP camera too. A Qualcomm S4 Snapdragon MSM8960 processor powers all this hardware.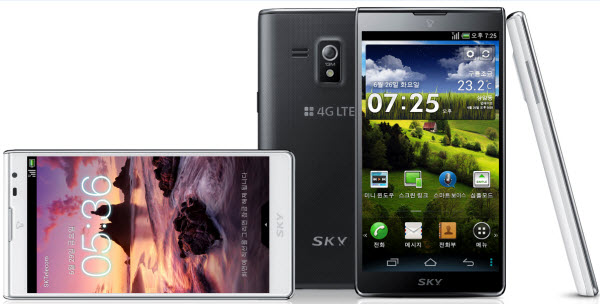 Unfortunately the Pantech Vega S5 will be rather expensive. At around 800 USD the smartphone won't be exactly cheap. Even worse – right now the chances of finding it outside Korea are close to zero because the smartphone is an exclusive offer by Korean mobile operator SK Telecom. But who knows – maybe Pantech will release it worldwide later on.

Source: Unwiredview.com