Sony has announced two new smartphones that belong to the Xperia line at the MWC in Barcelona, Spain. The newcomers will be running Android and are based on the design of the Xperia S announced earlier at CES.
The Xperia P comes in a unibody aluminum case and features a 4.0-inch FWVGA display that is supposed to have superior outdoor viewing. Under the hood the new Xperia P is powered by a 1 GHz dual-core processor with 1 GB of RAM and 16 GB of flash memory. Connectivity is provided by NFC and HDMI ports. Expected in Q2, the Xperia P will arrive in three colors and will be running Android 2.3. The price is still unknown.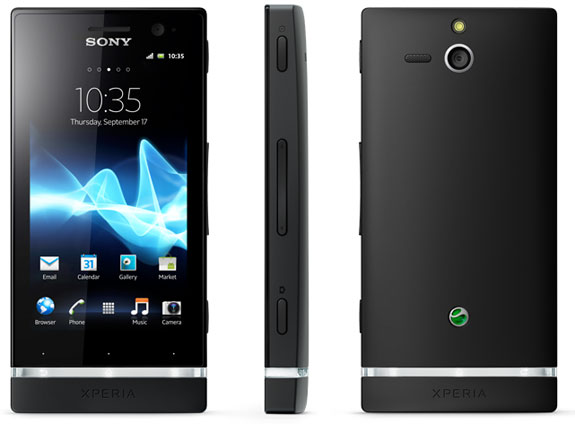 The Xperia U is a compact smartphone that comes with a 3.5-inch FWVGA display with 480×854 pixel resolution and features the same 1 GHz dual-core CPU and 1 GB RAM found in the Xperia P. There's also a 5 MP camera and support for 720p video. The Xperia U will be running Android 2.3 at launch time but later it may be upgraded to Android 4.0 – something, which is also true for the Xperia P.
The Xperia U is expected to become available in Q2 2012 and it will come in just two colors – black and white and will have changeable end caps for the bottom of the phone.
Source: All4Android