T-Mobile USA has officially announced the myTouch 3G Slide phone, which  will be available in June. Designed by HTC, this midrange smartphone offers 3.4 inch HVGA touchscreen display, slide-out QWERTY keyboard with  and is powered by Android 2.1.
The myTouch 3G Slide also features a Wi-Fi connectivity, 5-megapixel camera,MP3player, GPS, Swype and comes with 8GB microSD memory card.  Software includes: Faves Gallery – presents up to 20 of your favorite people and the different ways to communicate with them — calls, texts, e-mail, instant messaging, social networking updates, myModes: helps you draw the line between work and home by creating different themes with home screen apps, widgets and wallpapers to empower people in the different roles they play each day, Genius Button –powered by Dragon Dictation from Nuance Communications (Nasdaq: NUAN), is an easy-to-access button on the front of the new T-Mobile myTouch 3G Slide allowing the use of voice commands to control the phone and it's features including making calls, composing and sending texts and e-mails, searching the Web or your surroundings."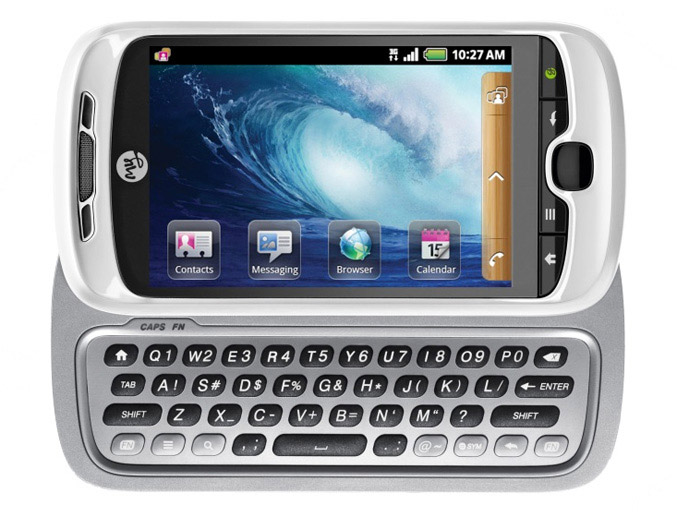 "Many smartphones are increasingly powerful in their features and specifications without continuing to improve the main reason that so many people have mobile phones — the ability to communicate with each other," said Andrew Sherrard, vice president of product development, T-Mobile USA. "The new myTouch 3G Slide is a smart and sleek phone that fits into your pocket, your budget and your family life with exclusive T-Mobile features that put communication with your closest family and friends front and center".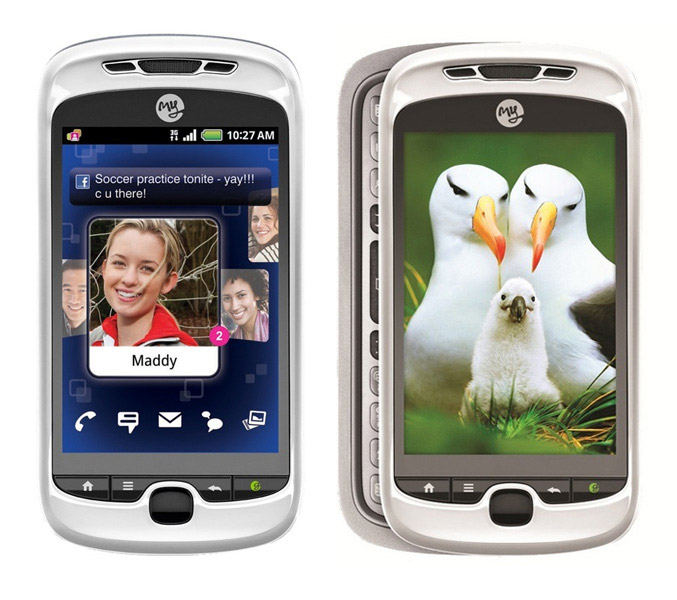 The myTouch 3G Slide will be available in June, exclusively from T-Mobile USA in three colors — black, white or red.
Enhanced Multimedia Capabilities
Instantly upload and share pictures and videos taken with 5.0-megapixel camera via e-mail, MMS, YouTube, Facebook, Flickr or Picasa
Robust music player that displays cover album art and lets you toggle between playlists. Music player supports MP3, AAC, AAC+, WMA, OGG and RM
Ability to sync your library – including music, photos or video – onto the device with DoubleTwist.
Pre-installed 8 GB microSD card
Stereo Bluetooth/A2DP
Powerful Web Experience
Support for T-Mobile's 3G network and Wi-Fi
Full HTML Web browser and digital zoom functionality
Turn-by-turn (spoken) directions with Google Maps
Browse and download from thousands of innovative applications on Android Market
Sleek Design and Touch Interface
Large 3.4″ HVGA touch-screen display
5-pane customizable home screen
Optical joy stick for easy navigation
The latest Android software – Android 2.1
Three color options – black, white or red finish
Dimensions: 4.55″ x 2.37″ x 0.6″; Weight: 5.8 ounces
Additional Features
Wi-Fi (802.11 b/g)
GSM/GPRS/EDGE (850/900/1800/1900 MHz)
Dual-band 3G UMTS/HSPA (Bands I & IV)
Source: Businesswire