teXet, a Russian company, has designed a smartphone that is to compete with Samsung's Galaxy Note. It is too early to say if there'll be any competition between the two but the new smartphone offers specs that should not be underestimated.
The novelty – named teXet TM-5200 – comes with a 5.2-inch display that is 0.1-inch smaller than the one found in the Samsung Galaxy Note and features just 480×800 pixel resolution, much lower than the 800×1280 pixel resolution found in the Galaxy Note. In order to compensate the TM-5200 comes with support for 2 SIM cards and 3G connections.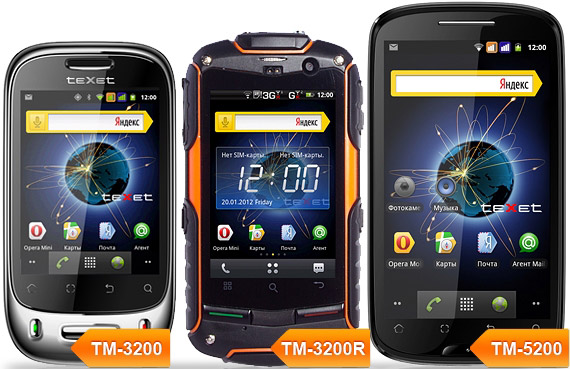 The teXet TM-5200 is powered by an 800 MHz MediaTek SoC single core processor and graphics is provided by the SGX531 PowerVR video chip. The phone also comes with a 2500 mAh battery and Android Gingerbread that can be upgraded to Android 4.0 Ice Cream Sandwich.
Sales of the new smartphone will start in March 2012 in Russia and the phone itself will cost around 360 USD without a contract. The teXet TM-5200 will be complemented by two other offerings – the waterproof TM-3200R smartphone and the TM-3200.
Source: Bimaku.com