Jalou by Dolce&Gabbana is a special limited edition clamshell handset, exuding style and substance both inside and out. The Dolce & Gabbana branded style statement has a beautifully facet cut jewel form and is only 73mm long – shorter than your favourite lipstick, it is easy to slip into the tiniest clutch or jacket pocket and is full of essential features.
Jalou by Dolce&Gabbana comes complete with exclusive packaging and accessories – three silky rose satin bags to either protect the phone, store the charger, or to even carry jewellery. But that's not all – it also comes with a special Dolce & Gabbana branded headset with gold accents to keep you connected in style.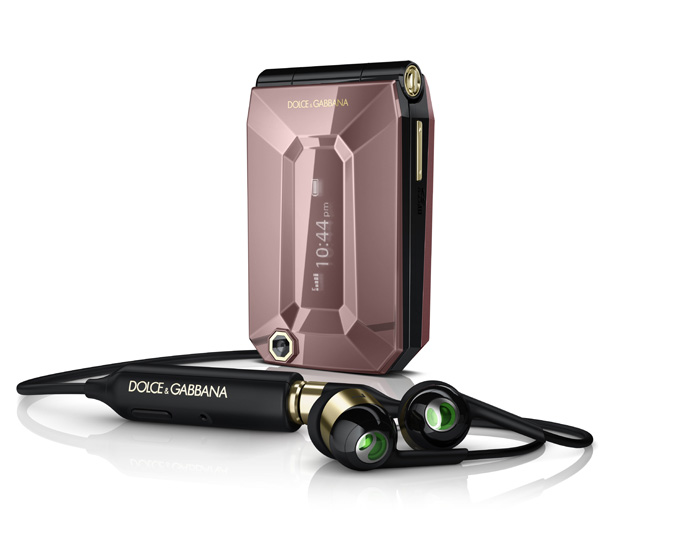 Even the content is special on Jalou by Dolce&Gabbana. Exclusive photography and video clips from Dolce&Gabbana's women's Autumn/Winter 2010 runway show, with sneak peek footage from all the backstage action, will be pre-loaded on the handset. There is also a variety of stylish themes and wallpapers, as well as a Dolce & Gabbana blog that sends the latest trends, news and gossip directly to the mobile phone via an RSS feed.
Keep your eyes peeled for the advertising campaign at the beginning of October which will support the launch of Jalou by Dolce&Gabbana. Stefano Gabbana and Domenico Dolce will work on the creativity themselves to deliver a stunning advertising campaign.
Jalou will also be made available by Sony Ericsson, in Q4 2009, in a variety of other gemstone inspired colours including Deep Amethyst, Aquamarine Blue and Onyx Black. Never mind a signature necklace or oversized shades; Jalou is the perfect accessory and Christmas present.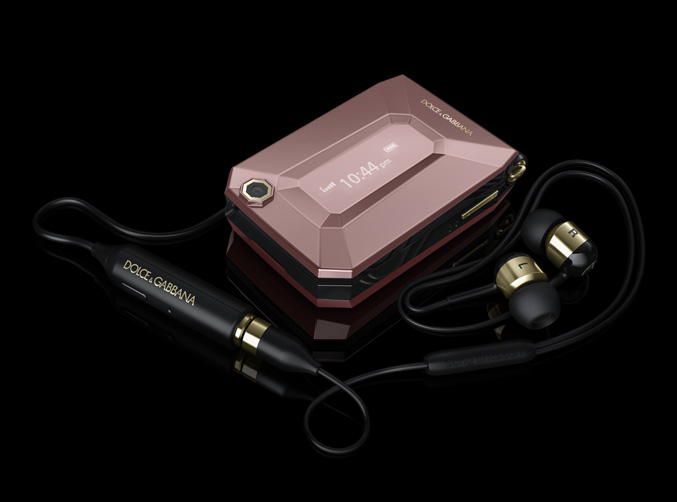 "Structured forms, intricate corners, hidden depths and jewel accents are set to be some of the hottest fashion trends in 2010. You can also expect to see deep and natural jewel colours on the runway next year. Jalou and Jalou by Dolce&Gabbana reflect these trends with its delicate facet-cut diamond shape design, clean and expressive lines and variety of different shine and matt finishes, that give depth to the handset," comments Charles Hunt, Jalou head designer at Sony Ericsson.
Jalou's host of features will keep you entertained and looking fabulous. The two inch screen's clever design means that at the touch of a button the screen becomes a mirror, offering a discreet way to make sure you look as good as your mobile phone. It is also the first Sony Ericsson to feature Walk Mate step counter, to help you stay in shape wherever you go.
"The new Jalou and Jalou by Dolce&Gabbana are all about looking great and sharing the good life," said Linda Schori, Marketing Business Manager at Sony Ericsson. "It was a pleasure working with Dolce&Gabbana and we achieved a beautiful handset without compromising on style or content. Jalou by Dolce&Gabbana has all the great features of Jalou but with added special elements such as 24 carat gold plating and exclusive Dolce & Gabbana content. It's the handset for someone who wants that something extra. Both handsets are perfect for anyone who is sociable, loves fashion and wants to stay one step ahead of trends, because they have a fashion forward design you will want to show off. And, for such a compact handset, it has an immense amount of detail both inside and out."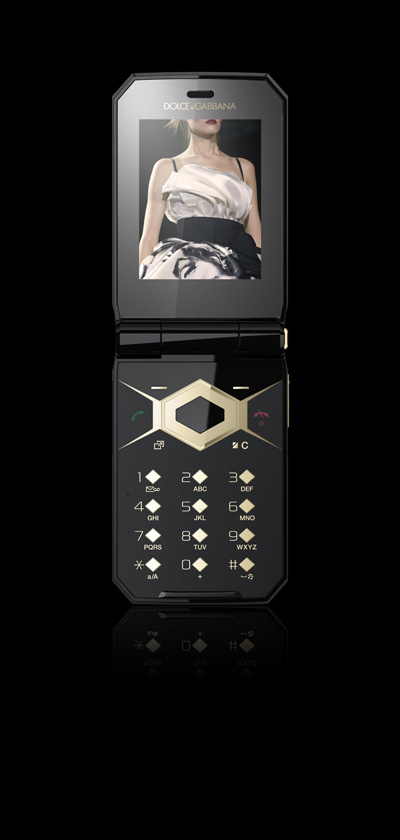 Other features on both Jalou by Dolce&Gabbana and Sony Ericsson's Jalou include: the 3.2 megapixel camera, music player, video recording, 3G, Bluetooth™, built-in FM radio and Internet where you can check your email, watch YouTube™ clips, Google™, as well as upload your video and photos to your favourite social networking sites.
Jalou by Dolce&Gabbana will be available in selected markets in the fourth quarter 2009 exclusively in the colour Sparkling Rose.
Jalou and Jalou by Dolce&Gabbana
Irresistible compact fashion phone comes with the following features and lots more:
3.2 megapixel camera – snap your favourite outfit and send to your friends
Video recording – film and post clips online anytime
Stereo FM radio – catch up on the latest songs while on the move
Music player – with Bluetooth™ stereo, PlayNow™ and TrackID ™
Bluetooth™ 2.0 – upload images and videos to your social network site
Mirror Key – check your hair before a hot date
Walk Mate step counter – see how far you have walked while out shopping
Internet – Google™ search, Google™ maps, email, instant messaging, picture messaging
Entertainment – YouTube™ application, 3D games, video viewing
Weight – will not weight your handbag down, only 84 grams
Jalou and Jalou by Dolce & Gabbana supports GSM/GPRS/EDGE 850/900/1800/1900 and UTMS/HSPA 900/1700/2100.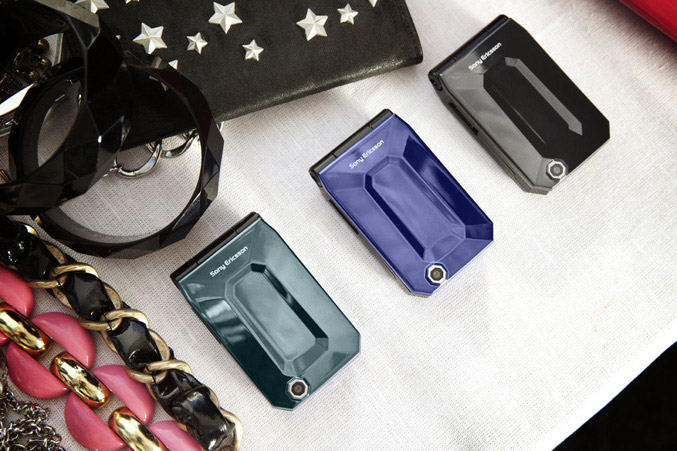 The Jalou and Jalou by Dolce&Gabbana at a glance
Camera
3.2 megapixel camera

3.2x digital zoom (up to)

Geo tagging

Photo feeds

Photo fix

Send to web

Video light

Video recording
Music
Bluetooth™ stereo (A2DP)

Media player

MEGA BASS™

Music tones ((MP3/AAC)

PlayNow™

TrackID™
Web
Access NetFront™ web browser

Bookmarks

Google™ search (from standby)

Web feeds
Communication
Call list

Conference calls

Speakerphone

Vibrating alert

Video calling (main camera)
Messaging
Conversations

Email

Microsoft Exchange ActiveSync®

Instant messaging

Picture messaging (MMS)

Predictive text input

Sound recorder

Text messaging (SMS)
Design
Auto rotate

Media

Picture wallpaper

Wallpaper animation
Entertainment
3D games

FM radio with RDS

Java™

Motion gaming

Video streaming

Video viewing

Walk Mate step counter

YouTube™ application
Organiser
Alarm clock

Calculator

Calendar

Flight mode

Notes

Phone book

Stopwatch

Tasks

Timer
Connectivity
A-GPS (US only)

Bluetooth™ technology

Google Maps™

Modem

Synchronization

USB mass storage

USB support
Accessories
In box:
Sony Ericsson Jalou

Battery

Charger

Stereo

Portable handsfree

User documentation
Facts
Size: 73 x 45 x 18.2 mm

Weight: 84 grams

Jalou by Dolce&Gabanna Colours:
Sparkling Rose
Jalou Colours:
Onyx Black, Aquamarine Blue, Deep Amethyst

Main Screen:

Type: 262,144 colour TFT

Resolution: 240 x 320 pixels (QVGA)

Size: 2.0 inches

External screen:

Type: Monochrome LCD

Resolution: 128 x 36 pixels

Size: 1.3 inches

Phone memory: Up to 100 MB

Memory card support: SanDisk microSD™

Talk time GSM: Up to 7 hrs

Standby time GSM: Up to 350 hrs

Talk time UMTS: Up to 4 hrs 30 min

Standby time UMTS: Up to 250 hrs

Video call time: Up to 2 hrs
Networks
GSM GPRS/EDGE 850/900/1800/1900
UMTS HSPA 900/1700/2100
Source: Sony Ericsson