If talk, text, surfing, and social networking capture your phone persona, Samsung Mantra from Virgin Mobile USA [www.virginmobileusa.com] will have you chanting its praises.
A slim flip phone with external caller ID and dual color screens, the Samsung Mantra is priced at $59.99, making it a desirable yet affordable handset synonymous with Virgin Mobile USA's line-up of no-annual-contract quality devices. The Mantra has a clear, simple user interface and a large keypad that makes navigating a cinch; it is available now at www.virginmobileusa.com and will be at retail including Best Buy, Walmart, Target and RadioShack later this summer.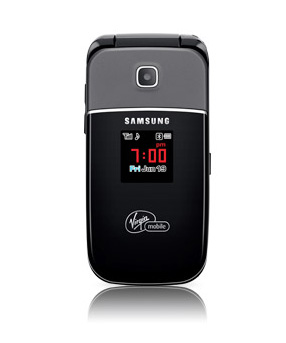 Talk and Text
Samsung Mantra is available on both pay-as-you-go and monthly plans. For those who love to talk, Virgin Mobile offers Totally Unlimited Calling for $49.99 per month. Messaging lovers can combine monthly no-annual-contract plans, starting at $29.99 per month with $10 per month Unlimited Messaging Packs [TXT, PIC, IM and e-mail] or Texter's Delight Plan (unlimited messaging + 10 cent minutes charged separately) for $19.99 per month[1]. All talk plans without annual contracts include Nights & Weekends starting at 7 p.m.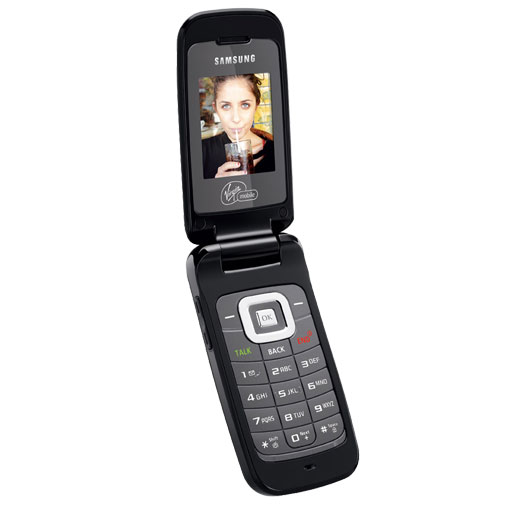 Share and Stay Connected
Virgin Mobile Connect is your all-in-one package to be online and connected at all times. It offers access to various social networking sites such as Facebook, MySpace, and Flickr with the ability to view them all in one dashboard. Send TXT email, IM messages and photos to friends and family quickly and easily. Customers can snap photos with the included camera and share with friends as well as popular social media destinations such as Facebook, MySpace, Flickr, Photobucket, and more through Virgin Mobile USA's MyPix service, coming soon to the handset's WAP deck as well as the Virgin Mobile USA website. In addition, stay connected while on the go with features such as Speakerphone, Bluetooth® Wireless, and a long battery life of up to 5.5 hours talk time and 12.5 days standby time.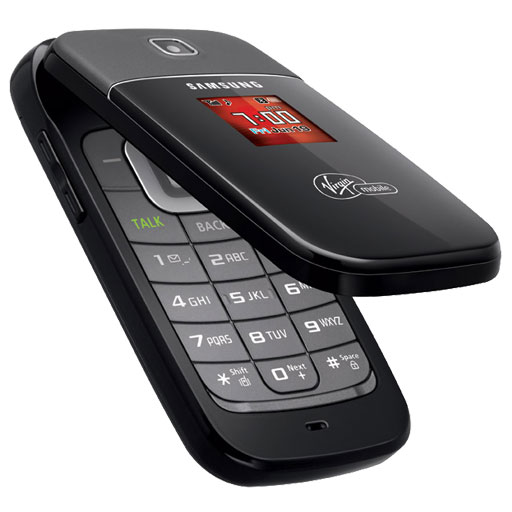 "With the addition of the Samsung Mantra, we continue to expand our handset lineup offering customers sleek-looking handsets with all the desirable features," said Matias Monges, Vice President, Mobile Devices Virgin Mobile USA. "We're happy to be working with Samsung again to offer the Mantra, a phone that lives up to the Samsung brand of quality."
Source: Samsung