Yes,  I also want this 80-inch mammoth my living-room, in fact it is the world's largest LED LCD TV to date, and if you want it too, you have to prepare a modest amount of $5,499.99.
Sharp has promised that will launch this giant, which delivers more than double the screen area of a 55-inch TV, next month. It boasts 80-inch full HD 1080p (1920 x 1080) X-Gen LED backlighting panel with a dynamic contrast ratio of 6,000,000:1, 4ms response time, backed by 120Hz "Fine Motion Enhanced" for improved fast-motion picture quality and 10-bit processing for better pixel control and to minimize light leakage. The TV has a built-in media player for playback of video, music, and photos via its dual USB Inputs, also has built-in Wi-Fi and allows access to apps like Netflix, CinemaNow and VUDU,  as well as Sharp's exclusive AQUOS Advantage Live online support. All this packed in a body that is less than four inches thick.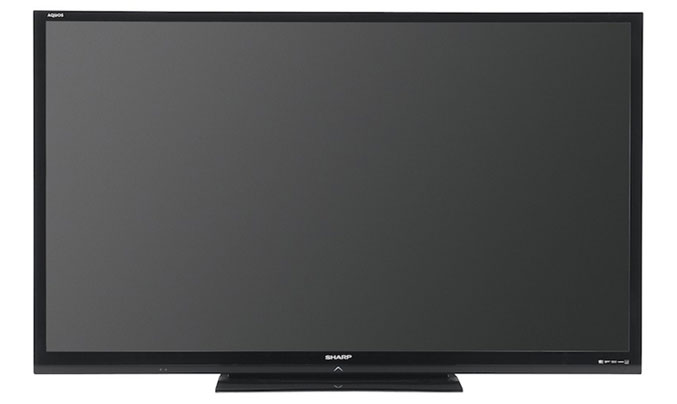 I suppose that you also want to try how will look your PS3 or Xbox360 on this big cinema-like display, so that's why Sharp has integrated a special Vyper Drive game mode that eliminates perceptible lag between game consoles and the TV display, which is nice! Connectivity options include wide range of inputs and outputs, including four HDMI and even Ethernet port. I know, you've just started counting the days until October.
Source: Sharp