If you want your HDTV to be scratch and damage-resistant to your kid's effort to draw their favorite animated heroes on the screen, this might be in your interest. Sony and Corning Incorporated has announced that the latest line of 40-inch and larger BRAVIA LCD HDTVs which are strengthened with Gorilla Glass are now available in stores.
For those of you who don't know what is "Gorilla Glass", it's not a new monkey species, but a very thin alkali-aluminosilicate sheet glass, that offering up to four times the strength in breakage resistance, as well as more scratch-resistant and durability,  and is used as a cover glass for high-end display devices such as notebook PCs, televisions, and mobile phones.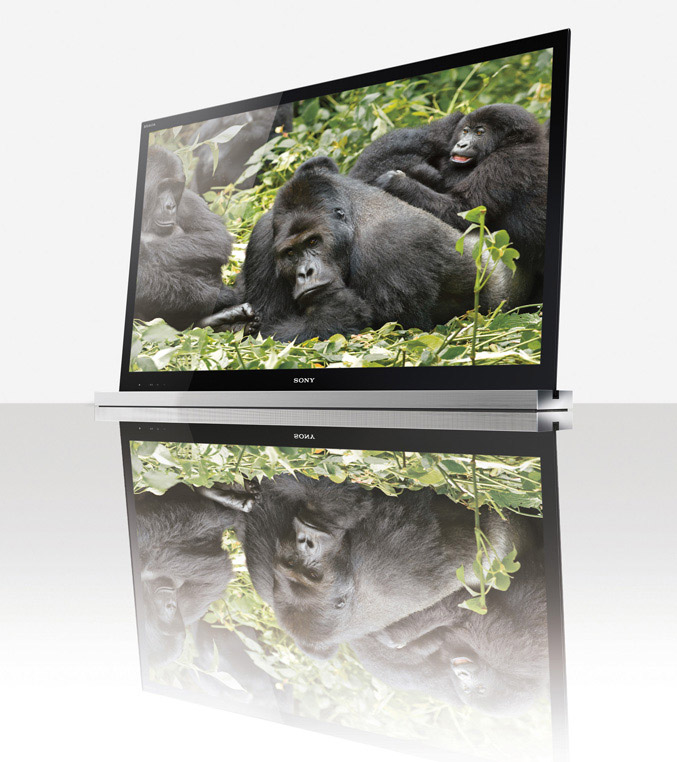 "We selected Corning Gorilla Glass for its toughness," said Brian Siegel, vice president of television business, Sony Electronics. "The thin elegance of Corning Gorilla Glass matches the refined styling of our new BRAVIA models, helping us deliver TVs with sleek lines. These high-performance TVs are designed to offer the consumer a stunning accent piece to a living room when off, and spectacular performance when on."
Sony's Bravia LCD televisions  are already available for purchase in Sony Stores and online and the sets will continue to arrive on shelves at Best Buy and other retail outlets across the United States in the coming weeks.