LG Electronics will showcase its latest lineup of Full LED 3D TVs, Cinema 3D TV, and a Plasma 3D TV at this year International Consumer Electronics Show in Las Vegas which will feature a new LG Apps, new Home Dashboard and access to premium online content.
LG Smart TV includes models LK530, LV3700, LV5500, LW5600, LW6500, LW7700, LW9500, LW9700, PZ750 and PZ950. They will come with new Magic Motion Remote Control which unlike most remote controls these days,  has only absolute basics buttons and allows you to move a cursor onto a desired option using hands movement like a Wii remote. The TVs will include the LG's simple Home Dashboard which has just four main sections — TV Live, Premium Content, TV Apps and Launcher Bar, and also provides access to an outstanding range of content, both from premium global providers such as Netflix and CinemaNow and specially selected regional content companies.
The LG's Smart TV also packs custom-made LG Apps that offer everything from games to educational courses for the whole family, LG's Smart Share function for wireless streaming of content from their PCs and other compatible devices,  as well the platform includes Web Browser so you can use your TV to access all you want in the internet.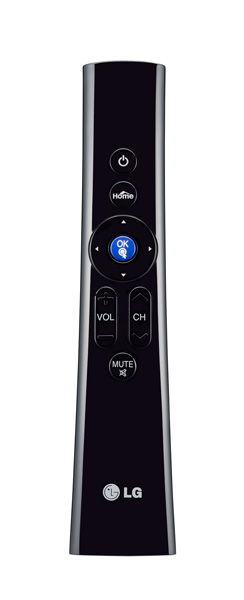 LG's Smart TV will made its debut for the first time at CES 2011 in Las Vegas, followed by a global roll-out in early 2011.