ViewSonic® Corp., a leading global provider of visual display products,  announced the availability of two new projectors, both with increased lumens to enhance brightness. The PJD6251 DLP projector is designed for conference rooms or classroom settings, while the PJL9371 LCD projector addresses the viewing needs found with larger facilities, such as auditoriums.

PJD6251 – DLP 120Hz projector
The PJD6251 is a 120Hz / 3D ready DLP projector with 3,700 lumens to produce more vibrant colors. With a 2,800:1 contrast ratio the PJD6251 performs well in virtually any lighting situation – from dimly lit office conference rooms to sunshine soaked classrooms.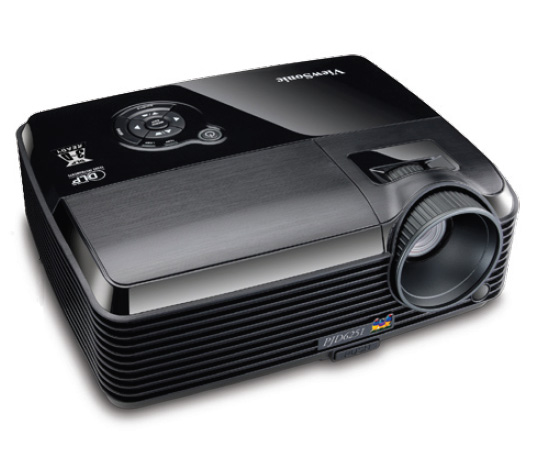 The PJD6251 includes RJ45 network management scheduling software that allows for configuration and control remotely when connected to a centralized network. This network management tool is also compatible with existing ViewSonic DLP projectors, like the PJD6240 with an XGA 1024×768 resolution, 3,200 lumens and a 2,000:1 contrast ratio. The PJD6251 is equipped with composite, S-Video and VGA inputs for increased connectivity with multiple devices. Additionally, this device includes a VGA output port for connecting an external display or secondary projector for multiple screen viewing, and an HDMI input port to offer greater connectivity options for today's digital demands. The projector can be used on a table or mounted on a ceiling in order to decrease tabletop clutter.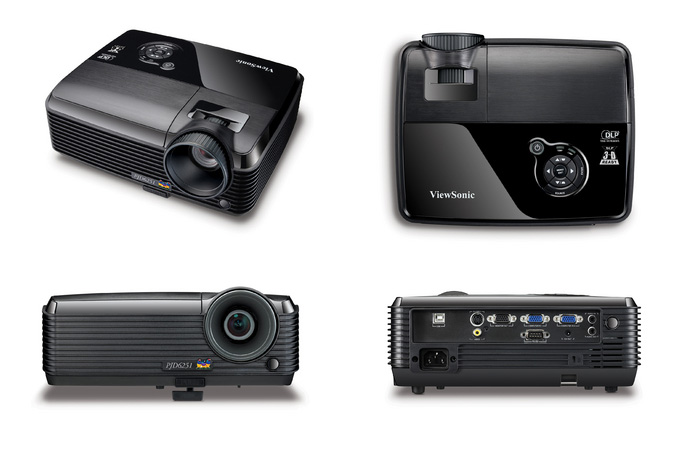 The PJD6251 is currently available for an ESP of $949. Additional product details can be found at www.viewsonic.com.
PJL9371 – large venue projector with 3LCD technology
ViewSonic's new PJL9371 LCD projector delivers 4,000 lumens with a 2,000:1 contrast ratio to provide a high brightness solution for larger installation-type facilities.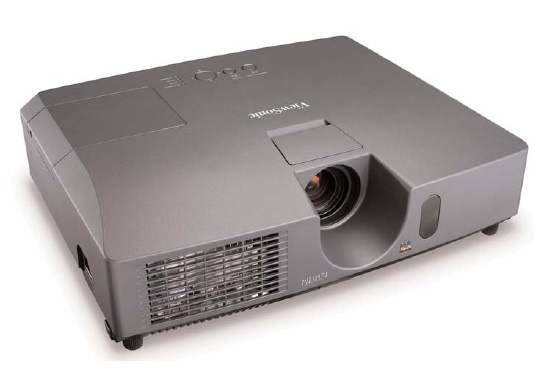 The projector offers an Eco mode, 5000-hour lamp life and a hybrid filter design for increased energy savings, less maintenance and lower Total Cost of Ownership (TCO). Integrated 16W speakers provide ideal audio capabilities for effective presentations in large conference settings or auditoriums.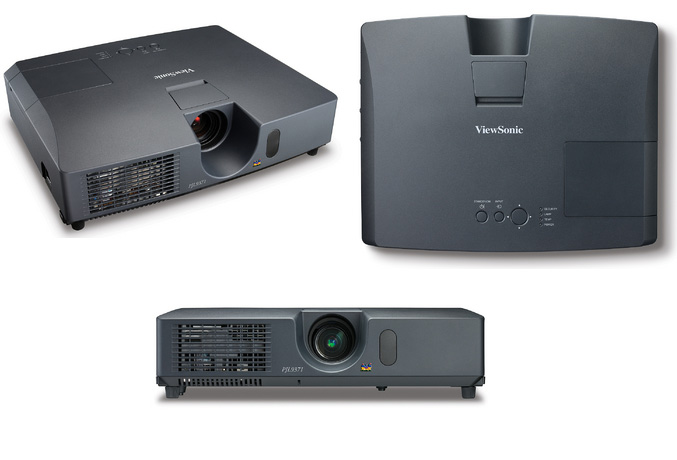 The PJL9371 is currently available at an ESP of $1,749. Additional product details can be at www.viewsonic.com.
"Many studies show that 60% of people are visual learners and prefer information presented in pictures, charts and graphs," said Jeff Volpe, vice president and general manager of ViewSonic North America. "These two new projectors are designed with a focus on increasing both the brightness and contrast ratio to ensure the best possible visual experience whether in an office setting, classroom or large auditorium."
Source: ViewSonic