The new BRAVIA B4000-Series LCD TV range from Sony is for anyone who has ever wished that televisions weren't quite so big, or quite so black.
Daring to be different, the BRAVIA B4000-Series is available in two different finishes, each inspired by natural materials. Both the Pearly White and the Glossy Mocha options are perfectly judged to harmonise with almost any decor. A choice of 20-inch, 23-inch and 26-inch models means that you can match size as well as colour to any space, be it as a second TV in a bedroom, the kitchen or dining area or simply the most convenient place in a small flat.
A convenient handgrip at the back makes the BRAVIA B4000-Series easily and safely portable, and its all-in-one design means there's no separate stand to bother with when you move the TV around. Everything about the BRAVIA B4000-Series is a little bit different, even down to the box it comes in. One glance at the packaging is enough to see the strong Lifestyle positioning of the Series, as well as emphasising the compact size of the sets themselves.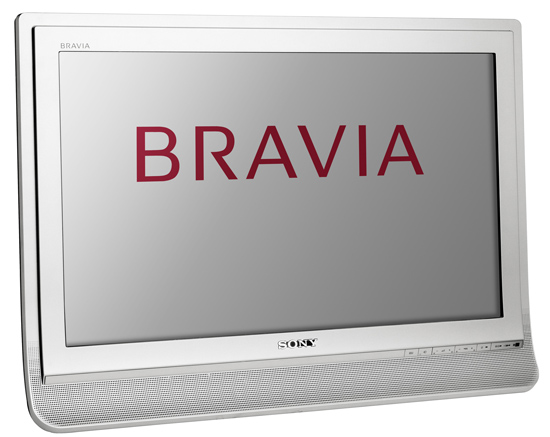 "With the BRAVIA B4000-Series we've introduced a fresh concept," says Angela de Klein, Product Manager, LCD TVs, SONY TV Operations Europe. "We tend to talk about it as a Lifestyle product, but what this means to the customer is practicality and convenience. Here is a TV that looks good wherever you put it and that's designed so you can pick it up yourself and move around easily. As with the whole Bravia range, it has a great picture, quality sound and plenty of connectivity too, but what's really special about the BRAVIA B4000-Series is that it is an engagingly stylish but ultimately practical lifestyle solution."
A key part of the BRAVIA B4000-Series' ability to deliver a superior picture is the BRAVIA ENGINE at its heart. This is a exclusive technology from Sony that digitally processes the picture, adding richness to the colours, boosting contrast and sharpening detail. The end result is a vivid, lifelike image that sets BRAVIA TVs apart from the crowd.
You get sound to match, thanks to Virtual Dolby Surround and BBE ViVa audio signal processing, which combine to produce an immersive surround effect with crisp, clear dialogue.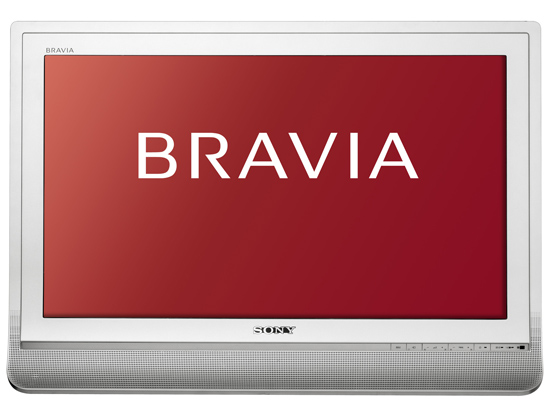 Up to two HDMI sockets mean you can plug in HD devices like Blu-ray Disc players, PlayStation 3 and HD camcorders using a simple, single cable connection. BRAVIA Theatre Sync technology lets you control HDMI-linked setups using a single remote, so watching a film on disc or shutting the whole setup down can be done with a single press of a button on the remote.
The BRAVIA B4000-Series is HD Ready, and features a built-in digital tuner, so it can receive free-to-air (DVB-T) digital TV wherever it's available. As a finishing touch, the design features a very low power standby mode that uses just 0.7W to minimise energy use over time.
Environmental Info
Sony is engaged in a constant review of its manufacturing, operational and business practice to ensure that its products are developed in an environmentally responsible way. This approach can broadly be divided into three areas:
PRODUCT: As with all BRAVIA TVs the B4000 Series is very energy efficient. The Auto shut-off function automatically turns off the TV when there is no input signal and enters the standby state. This also happens when there is no operation during a certain period of time. The Power Consumption on Standby mode is only 0.7 watt. All cover/ housing parts >25g are halogen-free, as well as the printed circuitboards. The chemical specifications of flame retardants used in the cover/ housing plastic parts are all provided according to the International ISO Standard 1043-4.
PROCESS: To meet the requirements for recycling, all parts used in the production of the BRAVIA B4000 series are easily separable. Also all plastic parts >100g are made of one material or of easily separable materials. The material codes of all the plastic parts >25g are according to the international ISO Standard 11469.
For the halogen-free packaging recycled paper and VOC-free ink is used.
The instruction manual is printed on non-chlorine bleached paper with VOC-free ink.