Sony has started the sales of a new 11.6-inch tablet known as VAIO Tap 11. The device runs Windows 8...
The mysterious Sony LT29i "Hayabusa" smartphone has been officially unveiled at a Sony event in London, the UK....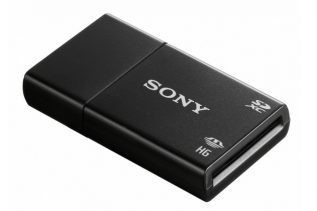 Sony has launched a new card reader to help you transfer easier your photos and videos from your digital cameras,...
Sony's Playstation 2 is still here, or here, in the new BRAVIA KDL22PX300 HDTV which is available in the UK...
Sony adds two new BRAVIA 3DTVs to its 2010 line-up, offering network connectivity, 3D capability, BRAVIA Internet Video and elegant...
From black-and-white, to color, to digital, Sony Electronics is once again setting the new standard for how televisions look and...
The newest addition to the α family of DSLR cameras teams flawless imaging with generous creative options....