Audio-Technica today announced the introduction of its ATR1205 microphone for consumers. The high-value ATR1205 comes with four microphone wraps that let users customize the look of their mic. Named "Tribal," "Boom," "Jackson," and "Cutie," each of the new wraps fit snugly around the microphone to transform the mic's look with a personal bold visual statement.
Crystal Griffith, Audio-Technica Consumer Marketing Manager, stated: "Microphones are being used by a whole new generation of karaoke fans, amateur video makers, musicians, gamers and many others. With our new ATR1205, we're offering these users a mic with style, personality and fun that delivers high-quality sound at an affordable price, and captures the look of pop, rock, and country stars who personalize their own microphones."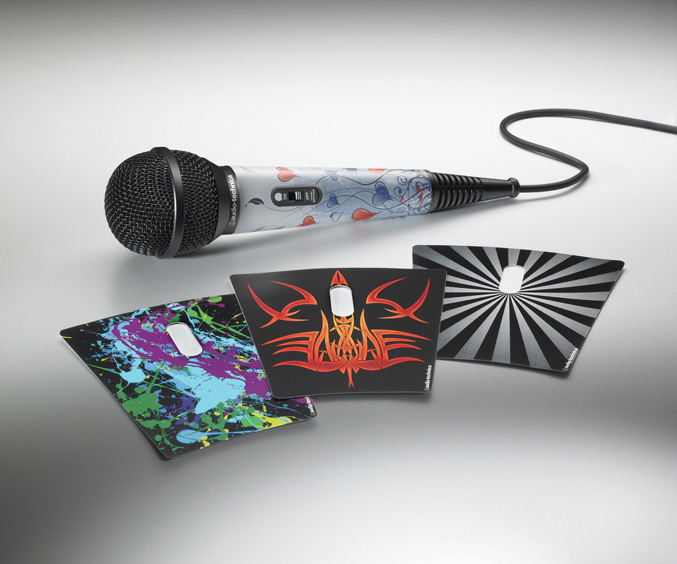 The ATR1205's "Tribal" wrap has a dramatic design evocative of a tribal tattoo. "Boom" features a pattern of gray and black lines radiating from the center of the mic. The "Jackson" wrap's splashes of color are evocative of abstract expressionist artwork, and "Cutie" features a cheerful pattern of hearts intertwined with a floral pattern. The "Boom," "Jackson," and "Cutie" wraps are also the same as the ones available in the critically acclaimed videogame Guitar Hero 5®, where players who get "sponsored" in the game can upgrade to Audio-Technica mics.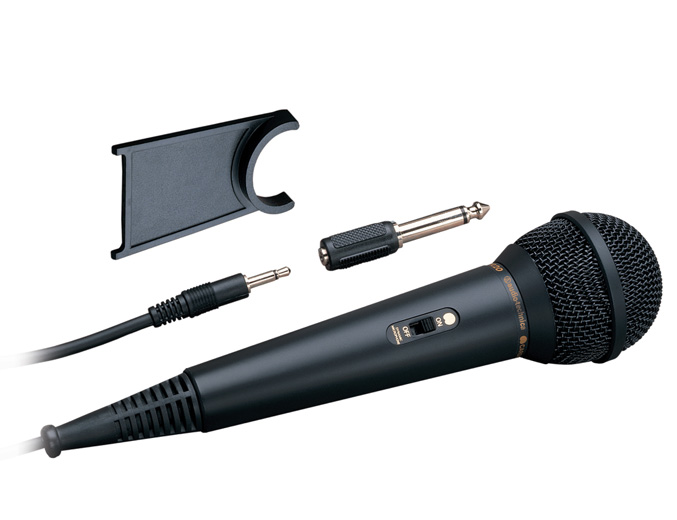 The ATR1205 handheld dynamic microphone is engineered for vocal and instrument reproduction. It includes an on/off switch and features a cardioid (heart-shaped) response pattern that rejects background noise, for clear sound quality of the vocalist or instrument being miked. The ATR1205 has a 16.5-foot cable with a 3.5mm mini plug, and comes with a desk stand, mic stand clamp and 1/4-inch plug adapter. The ATR1205 carries a limited lifetime warranty.
The Audio-Technica ATR1205 will be available in October 2009 online or at Audio-Technica authorized retailers at a suggested retail price of $24.95.
Source: Audio-Technica