Sony yesterday announced its first 3-D capable A/V receiver – STR-DN1010. The 7.1 channel STR-DN1010 has 110 watts power per channel (@8-Ohms, 1kHz, 1% THD),  features Full HD 1080/24p,  HDMI  1.4 3D pass-through technology, four HDMI ports, an icon-driven menu system and has the ability to upscale analog video sources to 1080p resolution via HDMI.
The receiver boasts a sleek piano black gloss design and support  Dolby® TrueHD, dts®-HD Master Audio,  Sony's S-AIR® wireless technology and Digital Media Port (DMP) input for simple connection to external sources including an iPod,  iPhone and other devices.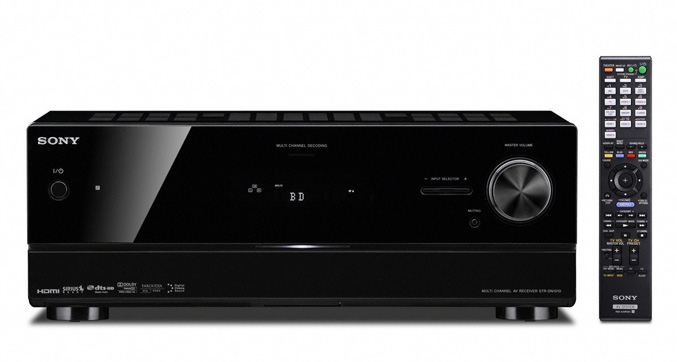 "It's important for consumers to understand the important role that audio plays in the in-home 3D experience," said Neal Manowitz, director of Sony's Home Audio and Video division. "By streamlining connectivity and supporting 3D hardware and software, the STR-DN1010 receiver will provide a simplified approach to 3D home theater control and performance, ensuring the best possible user experience."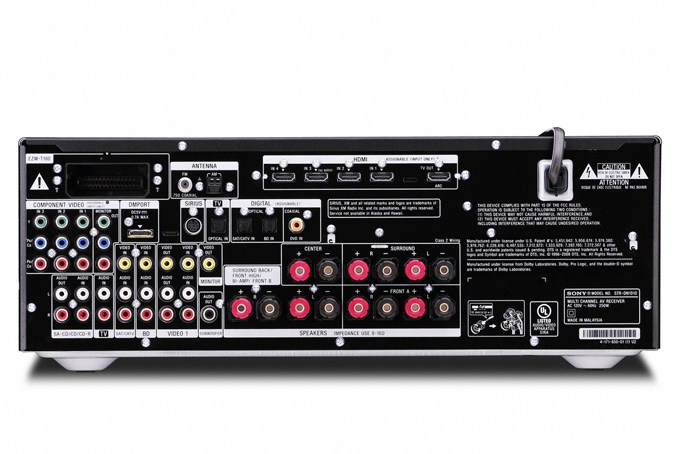 The STR-DN1010 AV receiver will be available this June for about $500.
Sony also introduced the new STR-DH810, STR-DH710 and STR-DH510 AV receiver models to its core lineup.
Specifications :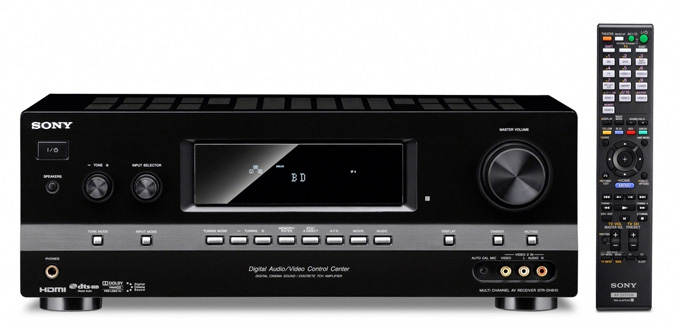 STR-DH810 AV Receiver
Available in March for about $400
7.1 channel (110 watts power per channel @8-Ohms, 1 kHz, 1% THD)
Seven HD connections (4 HDMI / 3 component)
Upscales incoming analog video signals to 1080p
2nd Zone wireless audio (S-AIR ready)
Compatible with Dolby® TrueHD, dts®-HD Master Audio
Fully Assignable audio and video inputs
Audio Return Channel using just one cable for TV audio
Stand by pass-through of Audio & Video via HDMI connected devices
Universal Remote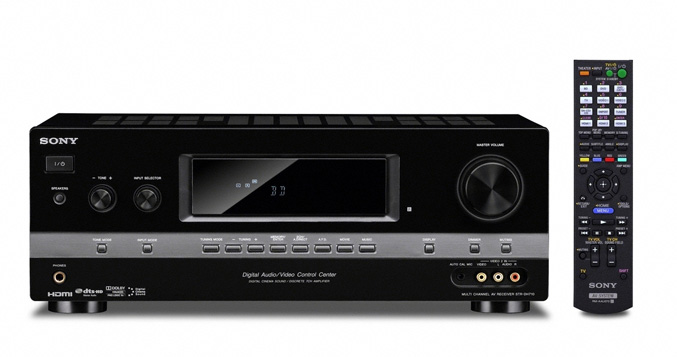 STR-DH710 AV Receiver
Available in March for about $300
7.1 channel (105 watts power per channel @8-Ohms, 1 kHz, 1% THD)
Six HD connections (3 HDMI / 3 component)
2nd Zone wireless audio (S-AIR ready)
Compatible with Dolby® TrueHD, dts®-HD Master Audio
Fully assignable inputs allows for use of all connections
Audio Return Channel using just one cable for TV audio
Stand by pass-through of Audio & Video via HDMI connected devices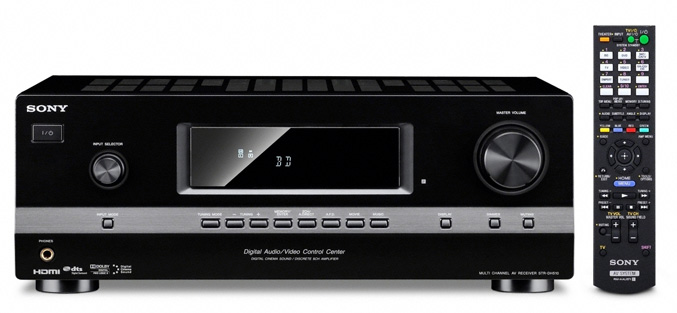 STR-DH510 AV Receiver
Available in March for about $230
5.1 channel (100 watts power per channel @8-Ohms, 1 kHz, 1% THD)
Five HD connections (3 HDMI / 2 component)
HDMI™ Repeater for simplified audio and video signal management
Blu-ray Disc™ Audio Decoding (Linear PCM Only)
Audio Return Channel using just one cable for TV audio
Stand by pass-through of Audio & Video via HDMI connected devices
Source: Sony