Skullcandy together with Jay-Z's company Roc Nation rolls out a new  baby for music lovers – Roc Nation Aviator headphones. "Our passion is creating amazing music. We're dedicated to delivering the best in live performances. Now with the Roc Nation / Skullcandy partnership, we're offering the best way for people to experience the soundtrack of their lives." – commented Shawn "JAY-Z" Carter
The new headphones has 40mm audio driver and are designed with metals, polycarbonate headphone cups,  plush memory foam ear cushions, and as they said "utilizing premium materials previously only seen in the realm of high-fashion eyewear. They are foldable and also include a carrying case.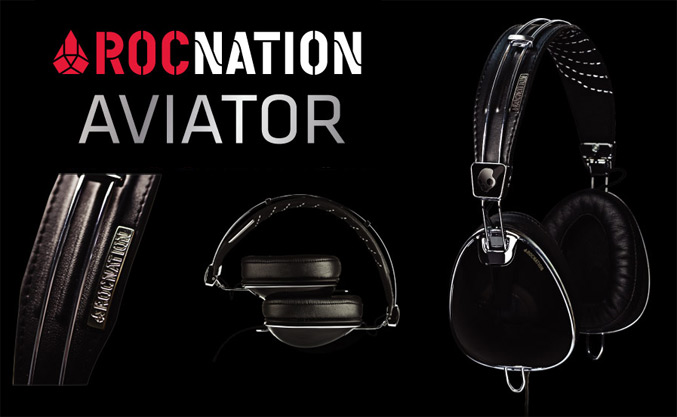 They will available in black white and brown and will hit the stores in June.
Specification:
Speaker diameter: 40mm
Driver type: Mylar
Magnet type: Neodymium
Frequency response: 20-20k Hz
Impedance: 65 ohms
Nominal input power: 40mW
Max input power: 100mW
Cable type: Nylon braided
Cable length: 1.3m
Plug type: 3.5mm gold plated
Source: Skullcandy