Monster "Butterfly" In-Ear Headphones by Vivienne Tam

Monster introduce its new "Butterfly™"  in-ear headphones , created in conjunction with world-renowned fashion designer Vivienne Tam. "The new patent-pending Butterfly headphones echo the "Butterfly Lovers" theme of Ms. Tam's acclaimed Spring 2010 fashion collection, featuring an elegantly curved design, light gold-brushed finish and colorful butterfly images on the earpieces."
Noted Ms. Tam: "Fashion and music together give you a different journey, different world and experiences of life. Music gives my designs movement and rhythm. I dance with my designs.
Double Happiness."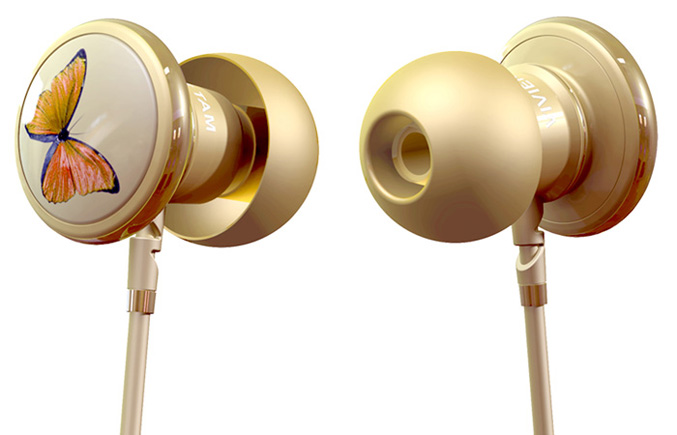 Head Monster Noel Lee noted: "Monster's goal is to enhance the entire music listening experience with a higher quality of music reproduction than has ever been achieved in an in-ear headphone. With 'Butterfly,' we're enhancing the experience even further by combining high fidelity with high fashion. Vivienne Tam's elegant new "Butterfly Lovers" collection is clearly inspired by music, which makes this headphone project a perfect fit."
The  price of premium Butterfly in-ear headphones is $199.95.
Source: Monster Cable