Pioneer is bringing a new DJ controller for those who want to scratch, mix and add effects to their music and video sets. Pioneer's new compact DDJ-ERGO-V controller features laptop dock design, allowing you to place your laptop underneath, it is USB-powered, eliminating the need for an external power supply and also comes packed with Atomix Productions Virtual DJ Limited Edition software, allowing you to start making your mixes straight from the box.
The DDJ-ERGO features the same audio circuitry as Pioneer's professional mixers, dual Pulse controllers with built-in LEDs, which pulsate to give a visual representation of pitch, beat, effects and which decks are in use. There's also a huge number knobs and buttons for all functions and features. The controller's features also include four-deck control, filters, FX, Hot Cues, and sample banks with loop sampling, as well as it is compatible with Musical Instrument Digital Interface (MIDI) and various MIDI compatible DJ softwares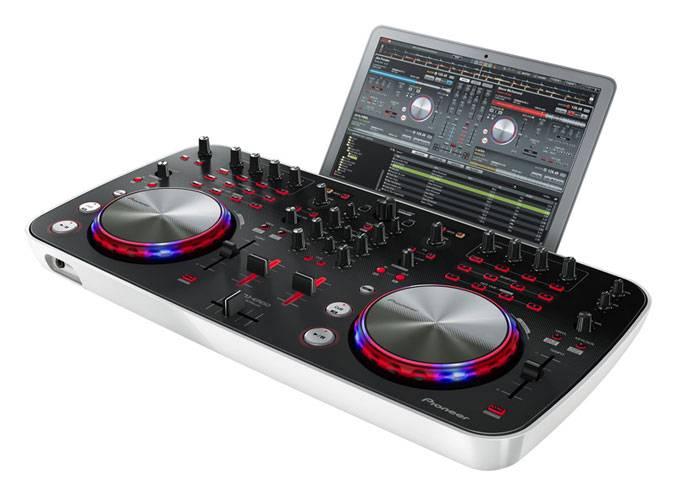 The Pioneer DDJ-ERGO-V DJ controller measures 21.85 in. (W) x 11.02 in. (D) x 4.05 in. (H), weighs 6.3 lbs and is currently available for £429($673).
Source: Pioneer