There's now a choice of four high-quality headsets from Sony to maximise enjoyment of listening to your iPod or iPhone.
Joining the currently-available MDR-EX38iP, the new DR-EX300iP, DR‑V150iP and MDR-E10iP offer a serious step-up in sound quality compared with your music player's supplied earbuds.
What's more, all models feature an in-line remote control that puts commonly-used iPod/iPhone functions within fingertip reach while you're jogging, commuting or relaxing. The small, discreet remote makes it easy to adjust volume, play/pause, skip tracks and control iPod Shuffle's unique VoiceOver function. As an extra bonus, there's an integrated microphone that lets iPhone users chat hands-free.
With a choice of colours, designs and in-ear or over-the-ear wear styles, there's now a 'made for iPod' headset to suit every music lover. All models are compatible with iPod Shuffle (3rd generation); iPod Nano (4th, 5th generations); iPod Classic 120GB/160GB (2009); iPod Touch (2nd generation); iPhone 3GS.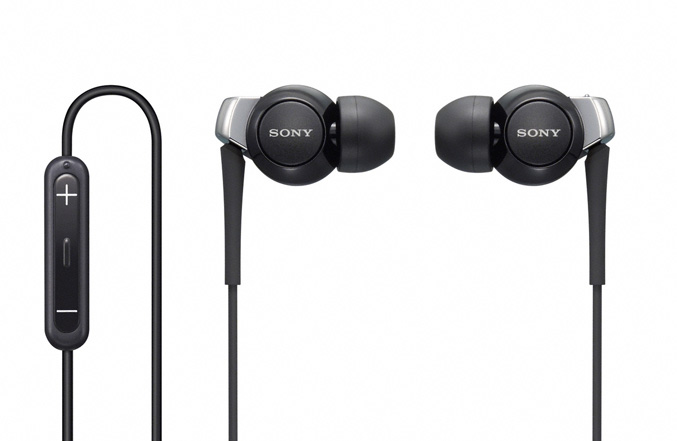 DR-EX300iP
A dramatic step-up from your music player's supplied earbuds, the DR-EX300iP delivers refined, studio-quality sound in a compact, in-ear headphone.
The innovative design features a 13.5mm Neodymium driver unit that's oriented vertically in the ear. This combination teams excellent sensitivity with smooth, powerful bass and a wide dynamic range. A secure fit is assured by four sizes of supplied hybrid silicone earbuds, giving excellent sound isolation and extra-comfortable wear – even for extended listening periods.
The DR-EX300iP comes supplied with a genuine leather carry case for storage and transportation.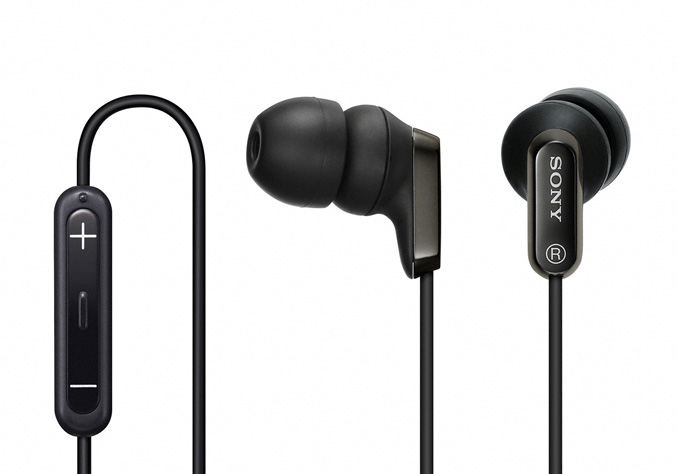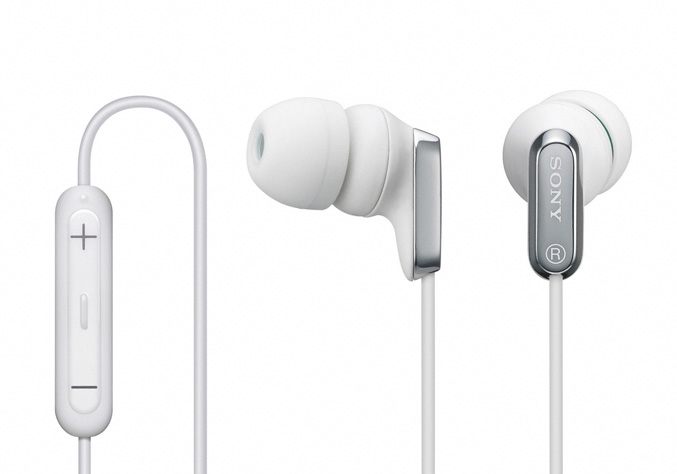 MDR-EX38iP
Already available in a choice of black or white colour finishes, the MDR-EX38iP lets music lovers enjoy their favourite sounds in more style. The high-quality in-ear design features a 9mm Neodymium driver for rich, deep bass. Three sizes of hybrid silicone earbuds allow a secure, comfortable fit with any listener.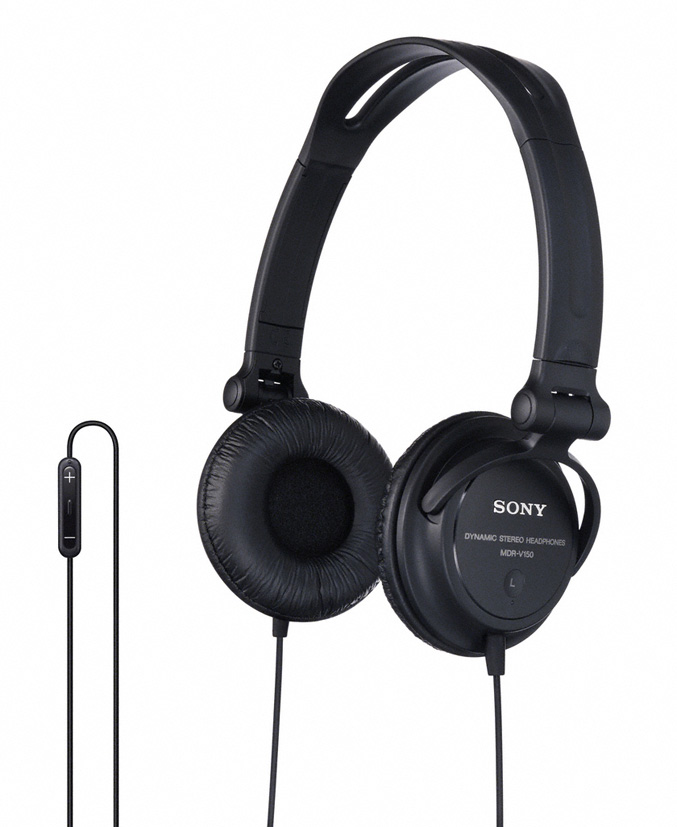 DR-V150iP
Tailor-made for DJs, the dual-purpose DR-V150ipP delivers crisp, commanding sound when you're mixing pumping club beats. Away from dance floor, it delivers equally commanding sonic performance with your iPod or iPhone. Deep bass and generous power handling are assured by the 30mm ferrite driver. There's a large adjustable headband for fatigue-free wear during the longest DJ set, while reversible earcups allow convenient 'single-sided' monitoring when you're behind the decks.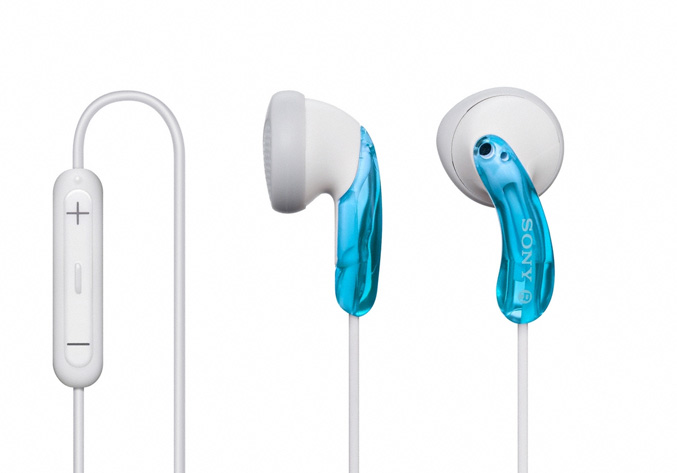 MDR-E10iP
Stylish, colourful and great value, the MDR-E10iP let younger listeners express their individualty while listening to their favourite sounds. There's a choice of four fashion colours (Pink, Gold, Blue, Grey) to co-ordinate with your iPod or iPhone. Crisp sound from the 13.5mm Neodymium driver is partnered with high-comfort wear, thanks to the supplied soft ear-pads that make a great fit for smaller ears.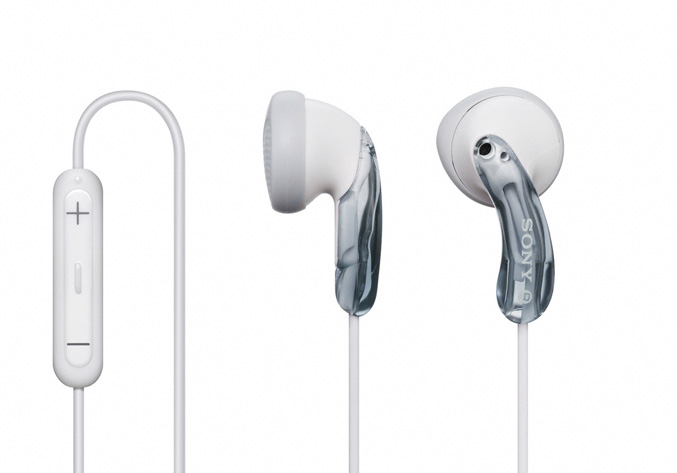 The new DR-EX300iP, DR-V150iP and MDR-E10iP headsets from Sony are available from May 2010. The MDR-EX38iP is available now.
| | | | | |
| --- | --- | --- | --- | --- |
| | DR-EX300iP | MDR-EX38iP | DR-V150iP | MDR-E10iP |
| Type | Closed | Closed | Closed | Open |
| Freq. resp. | 5-24,000 Hz | 6-24,000 Hz | 16-22,000 Hz | 18-22,000 Hz |
| Driver | 13.5 mm, Neodymium | 9 mm, Neodymium | 30 mm, ferrite | 13.5 mm, Neodymium |
| Impedance | 16 Ω | 16 Ω | 24 Ω | 16 Ω |
| Plug type | Gold plated stereo mini | Gold plated stereo mini | Stereo unimatch | Stereo mini |
| Supplied accessories | Carrying case, cord adjuster | Cord adjuster | – | – |
| Weight | 5 g | 3 g | 120 g | 6 g |
| Available colours | Black | Black, White | Black | Pink, Gold, Blu |
Source: Sony