Logitech has launched a new set of earbuds that have been specifically created for Optimized for Microsoft Lync. Designed for...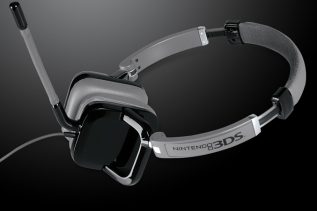 The company POWER A has announced two officially licensed audio products for the owners of Nintendo 3DS handheld console –...
If you're from those audiophiles who live for music, you probably choose only top-notch headphones models. So here is another...
V-Moda today unveiled a new in-ear headphones called the Vibrato, made from zinc-alloy and using patented die-casting metal technology....
JVC extends its Marshmallow line with the new HA-FR50 in-ear headphones, designed for use with Apple's iPod, iPhone and iPad, ...
The new headphones line from Sony comes in variety colors, style and design as well and price range. "PIIQ™ ("[peek]")...
Empire Brands, manufacturers of aesthetically appealing headphones, unveils four new lines of ground-breaking earbuds. The Wicked Empires, Wicked Little Buds,...